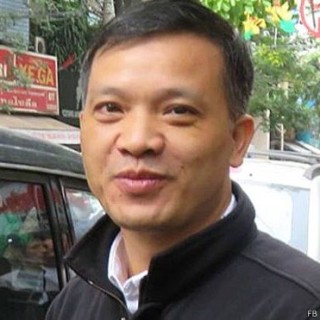 15 December 2017
Rights Groups welcome EU Resolution and call for Release of Nguyen Van Dai
International human rights organisations, Lawyers for Lawyers amongst them, welcome the European Parliament's decision to pass a resolution addressing the ongoing crackdown on freedom of expression in Vietnam. In the resolution, the European Parliament expressed its concerns regarding the rise of bloggers and human rights defenders who have been arrested over the past year. The resolution comes days before the second anniversary of the arrest of human rights lawyer Nguyen Van Dai.
Nguyen Van Dai is the co-founder of the Vietnam Human Rights Committee and a pro-democracy activist. He has provided legal assistance to government critics and members of religious minorities. On 16 December 2015, Nguyen Van Dai was arrested while he was on his way to a meeting with delegates from the European Union as part of the annual EU-Viet Nam Dialogue on Human Rights. Nguyen Van Dai was initially charged with "conducting propaganda against the State" under the Vietnamese Penal Code. Authorities have now changed the sweeping charges to "attempting to overthrow the State." If convicted, he could face the death penalty.
In June 2017, the United Nations Working Group on Arbitrary Detention (WGAD) published an Opinion calling for the immediate and unconditional release of Nguyen Van Dai.
Lawyers for Lawyers has grave concerns about the situation of Nguyen Van Dai and will continue to closely monitor his case.
Read the full statement 'Rights Groups Welcome EU Resolution, Call for Release of Vietnamese Human Rights Lawyer Nguyen Van Dai' here.