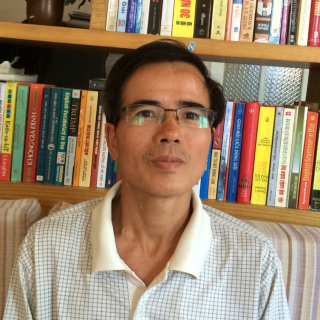 1 July 2017
Threats against Lê Quốc Quân
In June 2017, human rights lawyer Lê Quốc Quân received threats by police officers that he and his family could be killed if he continues with his human rights work. This was reported by Frontline Defenders on their website.
On 8 June 2017, a group of ten plainclothes agents went to the private residence of human rights defender Le Quoc Quan in Hanoi and prevented him and his family from going out. They threatened to kill him, his wife and his three daughters if he continued to work for human rights and multi-party democracy.
A week before the incident, on 31 May 2017, Lê Quốc Quân had met with visiting U.S. Senator John McCain and other members of a delegation of the U.S. Senate Committee on Armed Services, during which he reported the intensified political crackdown currently being carried out in Vietnam. Lê Quốc Quân reported the threats against him to the police station of Yen Hoa, Cau Giay District, Hanoi.
Lê Quốc Quân is a Vietnamese human rights lawyer and blogger. Prior to his imprisonment in 2012, he ran a blog where he wrote about various issues including civil rights, political pluralism and religious freedom. As a lawyer, he represented many victims of human rights violations, before being disbarred in 2007. In 2013, Lê Quốc Quân was sentenced to two and a half years in prison on a false charge of tax evasion.