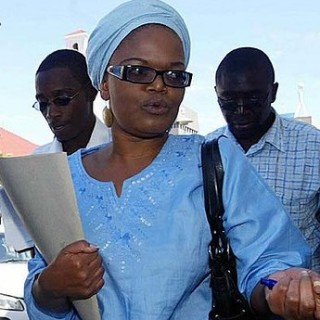 20 March 2013
Zimbabwe Joint letter for arrested human rights lawyer
On Sunday 17 March 2013, Zimbabwean police arrested prominent human rights lawyer Beatrice Mtetwa, on allegations of 'obstructing or defeating the course of justice'.  Mtetwa was arrested while attempting to provide legal assistance to Thabani Mpofu, Director of Research and Development in the Office of the Zimbabwean Prime Minister, Morgan Tsvangirai, who was arrested the same day. Mtetwa's mobile phone, containing privileged attorney-client communication, was confiscated.
L4L is deeply concerned by the arrest of Ms. Mtetwa, the police refusal to comply with the High Court Order for her immediate release and her continuing illegal detention. These police actions not only prevent Ms. Mtetwa from performing her professional duties, they may also serve to intimidate other human rights lawyers representing their clients.
Therefore, L4L has sent, together with Zimbabwe Watch, the AED and Lawyers Rights Watch Canada, a letter to the Zimbabwean authorities, urging them to release Ms. Mtetwa immediately and unconditionally.
Click here to see the letter that was sent.