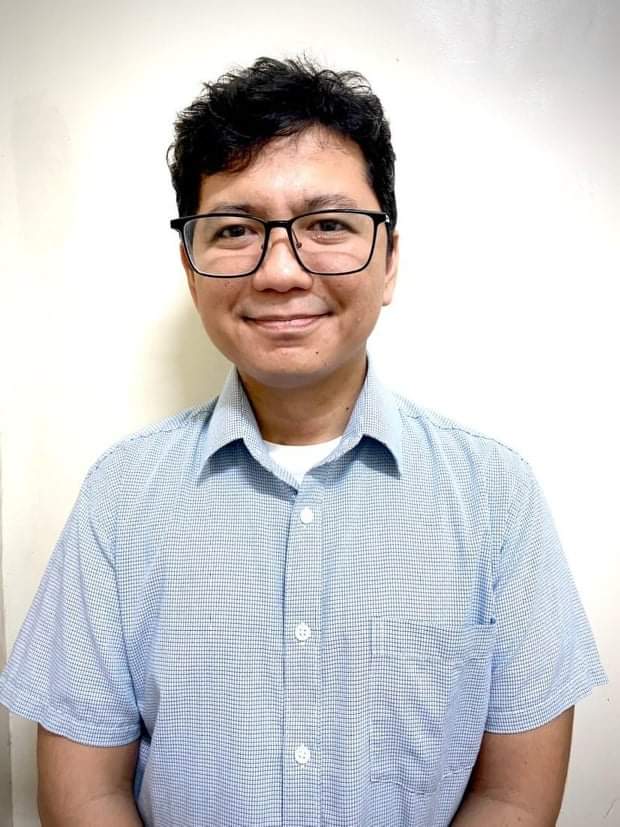 17 juni 2021
Filipino lawyer Angelo Karlo Guillen: "Human rights is a very dangerous field"
Text: Jan van Vegchel and Benthe Priester
"Never in history was being a Filipino human rights lawyer as dangerous as it is today", says Atty. Angelo Karlo Guillen, "AK" for friends. "I come from a family of human rights activists, so there is no doubt that I will continue fighting for this cause. But it is tough."
Unfortunately, Guillen, a 33-year-old lawyer, who passed the bar in 2014 and is based in Iloilo City, in the island of Panay, in the center of the Philippines, faced the dangers of being a human rights lawyer himself. He was 'red-tagged', was put under surveillance, and recently, on March 3, was attacked. An ugly attack which he only survived by sheer luck.
Guillen is still recovering, not only physically, but also mentally. "It makes you realize your own mortality. I participated in many factfinding missions, have interviewed many witnesses and victims of human rights violations, but the violence was always a bit distant. But after the attack, the violence is not distant anymore. The attack made me aware that as a lawyer any time you can fall victim to the same human rights violations as the people you normally defend in court."
Killing of lawyers
The case of Guillen is unique because he survived his attack. Unfortunately, during the last five years, several of his colleagues – fellow lawyers, paralegals, and human rights workers – were not as lucky as Guillen. During the administration of President Rodrigo Duterte, starting June 30, 2016, at least 61 lawyers were killed by mostly unknown assailants. Sadly, this is a record number. In none of these cases have the perpetrators been brought to justice.
Duterte put  himself in the national and international spotlight with his war on drugs, which led to an unprecedented number of extra-judicial killings of, mostly poor and often innocent, civilians. Alongside this bloody campaign, the Duterte-government and its armed forces wage a counter-insurgency war against the illegal Communist Party of the Philippines (CPP) and its armed wing, the New People's Army (NPA). The island of Panay is one of the focus points of this campaign.
Particularly in the interior and forested parts of the island, these military operations against the CPP/NPA are frequent, of which predominantly civilians and members of the indigenous tribes fall victim.
"The victims of these counter-insurgency operations come to us, the National Union of Peoples Lawyers (NUPL). They are often referred to us by the church or by the local media", says Guillen. Together with colleagues of the NUPL, he spends approximately three-quarters of his time on these human rights cases.
Harassment
Guillen's involvement in these cases is not without consequences. "In December 2018, in March 2019, and again in March 2021, posters appeared in and around Iloilo-city with my name and picture, and those of other NUPL-lawyers stating that we were CPP/NPA-recruiters." This 'red-tagging' is a common practice in the Philippines. It creates an atmosphere wherein it is made acceptable that these publicly labelled people might be done harm or might be harassed because of their alleged (!) involvement with the CPP/NPA.
After Guillen was 'red-tagged', the harassment intensified. "Starting February 2020, I knew I was under surveillance. Suspected intelligence operatives were seen loitering around my office, people were following me to court, tailed me on my way back home, and the same people showed up near my house. It gives you a very eerie feeling, scary, because you know that something bad is coming."
And indeed, it did. "On March 3, 2021, after working late in the office, I got in my car and drove home. When I parked the car, suddenly two men appeared out of nowhere. I immediately felt something was wrong", says Guillen. "So, I started running towards the main road. But I fell and these two men caught up with me. They started hitting me on my head, neck, and shoulders, and suddenly I felt something very hard hitting my head. They left me for dead. Fortunately, some people rushed to the scene and an ambulance brought me to the hospital. There I found out I had a screwdriver lodged in my head. According to the doctors, I was very lucky. The screwdriver had hit a very hard part of the skull and got stuck there. Had I been hit just a few centimeters to the left or right, or if the screwdriver had gotten through the skull, it would have been fatal."
The police investigated the incident but dismissed it outright as a plain robbery. "Which is difficult to believe, as these men did not take my wallet, or my watch, or any money which I had on me. The assailants did not even grab my bag until after they had repeatedly hit me. The attempt to kill me came first and grabbing my bag seemed like an afterthought. Only my laptop and my case files were missing after the attack."
Government involvement
Guillen has strong suspicions about the identity of his attackers. "They must be military or agents of the state, or at least persons who have been instigated by people within the government. That is the only option that makes sense, because in most of my cases, the military or the police are the adverse parties. It is clear from which side I have to face the opposition."
The suspicion of government involvement is fueled by the fact that at the time of his attack Guillen and his colleagues were handling a case of several local tribesmen who were arrested in a counter-insurgency raid by the police and the military. "Lawyers from our organization had just been engaged by the clients, and just three days before my attack, a crucial witness in that same case was killed. It seems to be related."
After 18 days in the hospital, most physical scars have healed, although Guillen still suffers from occasional pain in the head. Nevertheless, the attack left an impact on Guillen. "I am very careful. I continuously take security precautions, and I still cannot move around as much as I used to." But giving up lawyering is no option. "There are still a lot of human rights cases in Panay. It is all hands on deck."
© Article: Lawyers for Lawyers
Disclaimer: The views expressed in this interview are those of the interviewee and the authors and do not necessarily reflect those of Lawyers for Lawyers.
Meer nieuws uit Philippines