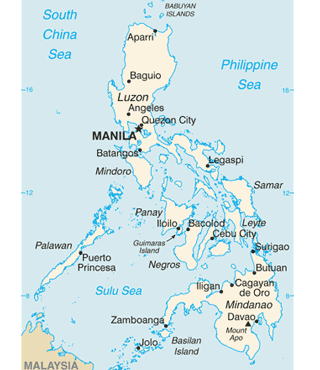 10 juli 2019
Filipino lawyers at risk by state tagging
Lawyers for Lawyers is deeply concerned over the 'red-tagging' of lawyers and lawyers' groups in the Philippines as it puts lawyers' safety and independence at risk. On 11 July, a court hearing takes place where members of the military must comment on a human rights lawyers' request for protection.
The practise of labelling or "red-tagging"
In the Philippines, human rights lawyers are often criminalised and tagged as "communists" or "terrorists" because they are identified with their clients or their clients' causes. Especially lawyers representing people who are accused of terrorist or drugs related crimes, or who have been critical to the government's policies or behaviour, such as journalists, political opposition leaders, and human rights defenders, are targeted.
This 'red-tagging' of lawyers and other individuals or groups is seen as a strategy used by State agents, particularly law enforcement agencies and the military, to encourage counterinsurgency programs and violent attacks against those perceived to be 'threats' or 'enemies of the State.
Lawyers for Lawyers fears that the 'red-tagging' of lawyers put them in danger for simply doing their job.
Grave implications
We would like to recall that the practice of labelling – combined with the culture of impunity – has in the past been identified by national and international fact-finding commissions  as one of the main root causes for the spate of extrajudicial killings in the Philippines since 2001. Many lawyers were labelled as 'communist" or "terrorist" prior to being attacked.
While the attacks and killings of lawyers has happened before the Duterte administration, we – given the impunity for killings under the current administration – consider this practice even more worrisome. As of today, at least 28 lawyers have been killed and 5 lawyers have survived murderous attacks since July 2016. Lawyers have also received threats for handling cases of political prisoners, suspected rebels, environmentalists, and suspected drug users. These lawyers are subjected to various forms of attacks ranging from surveillance, labelling, intimidation, harassment, threats, prosecution on fabricated charges to killings.
National Union of People's Lawyers
We are particularly concerned about the 'red-tagging' of lawyers wo are members of the National Union of Peoples' Lawyers (NUPL). The NUPL has been publicly accused by members of the military of having links to communist rebels. On April 26, 2019, several lawyers from the NUPL were also exposed in a so-called "associational matrix" as being part of a purported plot to oust Duterte.
Writ of Amparo
On May 3 the Supreme Court of the Philippines issued a writ of amparo and habeas data in favour of the NUP. In its petition, NUPL,  et al. also sought for a temporary protection order, claiming that their rights to life, liberty and security have been violated and continue to be violated through the persistent threats and harassment and red tagging allegedly done to vilify and intimidate them and prevent them from pursuing their profession as members of the Bar and from practicing their advocacy as peoples' lawyers serving the poor and the marginalized.
Hearing on 11 July
On May 3, 2019, the Supreme Court of the Philippines referred the petition of NUPL, et al. to the Court of Appeals and ordered it to conduct hearings on the petition and to submit its report to the High Court. The next hearing in the case will take place on 11 July 2019.
Meer nieuws uit Philippines