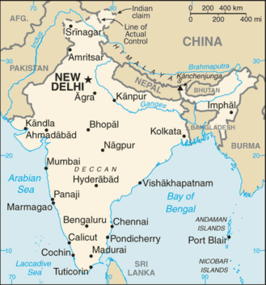 16 juli 2019
Harassment of Lawyers Collective
On 11 July 2019, the Central Bureau of Investigation (CBI) raided the offices of the Indian human rights organisation Lawyers Collective and the homes of lawyers and founders of the organisation Indira Jaising and Anand Grover. This was reported by Frontline Defenders.
Lawyers Collective is a Delhi-based human rights organisation founded by Indira Jaising and Anand Grover.  The group provides legal aid, advocates for the rights of marginalized groups, campaigns to end discrimination against LGBTQ people, and seeks enforcement of workplace sexual harassment laws. The organisation has been facing increasing difficulties over the past few years. In November 2016 the Lawyers Collective's registration under the Foreign Contribution (Regulation) Act (FCRA) was cancelled, a decision that is under appeal in the Bombay High Court. The FCRA is a much criticized law frequently used to target human rights defenders and critics of the Indian government.
The recent raids are reportedly connected to the criminal charges filed by the CBI against the Lawyers Collective for allegedly violating the FCRA on 13 June 2019. These charges rely on an investigation report of January 2016 of the Union Ministry of Home Affairs (MHA). The MHA report has been challenged by Lawyers Collective in January 2017 and the case is under consideration by the High Court of Bombay.