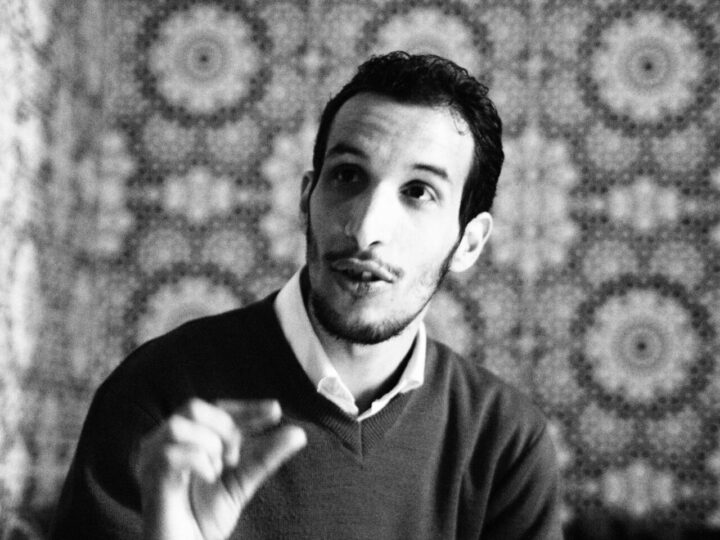 13 november 2023
IBAHRI and L4L concerned over arbitrary lawyer license deprivation of Sahrawi human rights defender, M'hmed Hali
The International Bar Association's Human Rights Institute (IBAHRI) and Lawyers for Lawyers (L4L) are concerned over the situation of Saharawi human rights defender M`hamed Hali who has been arbitrarily deprived of his right to practice as a lawyer in the Moroccan judicial system due to opinions expressed in support of the right to self-determination for the people of Western Sahara. Following his appeal in 2021, M'hamed Hali's case is still pending before the Moroccan Court of Cassation.
Mr. Hali applied for membership to the Agadir bar in October 2019, in accordance with Moroccan law No. 28.08 which governs admissibility to the bar. However, on February 13, 2020, the Agadir Bar rejected his application on the grounds of an investigation conducted in terms of Article 11 of Moroccan law No. 28.08, which examines the ethical conduct of an applicant. The investigation found that 'he is not a person fit to practice because he is a member of an organization (ASVDH) that denies Moroccan sovereignty over Western Sahara" and that "the concerned candidate is well known for his separatist and anti-territorial integrity attitudes." Under Moroccan law No. 28.08 Article 5, Mr. Hali fulfilled all legal conditions, including having passed the aptitude test for access to the Agadir bar, having no criminal record, and holding a Moroccan nationality. But his application was denied on the basis of an investigation under Article 11, which refers to the ethical conduct of an applicant. While Article 11 allows the Bar Association to investigate, it also underlines that they may not reject the application if the candidate meets the criteria of Article 5.
The former Special Rapporteur on the Independence of Judges and Lawyers, Diego Garcia, and the Special Rapporteur on Freedom of Expression and Association, Irene Khan, have previously expressed concern to the Government of Morocco over Mr. Hali's arbitrary deprivation of license. More generally the refusal to grant Mr. Hali admission to the Agadir bar in Morocco on the basis of his political views is discriminatory and fits within a strategy to silence Sahrawi human rights defenders including lawyers. The discriminatory and systematic attacks on Saharawi have been highlighted by the UN working group on Arbitrary detention and previously condemned by IBAHRI. Despite receiving international attention from the Human Rights Council, less than a year ago, under Morocco's fourth universal periodic report calling on Morocco to 'take all necessary measures to ensure respect for the human rights of all people in Western Sahara, including human rights defenders' and more recently numerous mentions in its 52nd session, Saharawi lawyers and HRDs continue to the subject of attacks. A specific concern is Morocco's application for the Human Rights Council's presidency, amidst these attacks.
Principle 10 of the UN Basic Principles on the Role of Lawyers states that 'Governments, (…) shall ensure that there is no discrimination against a person with respect to entry into or continued practice within the legal profession on the grounds of race, colour, sex, ethnic origin, religion, political or other opinion, national or social origin, property, birth, economic or other status.'
Principle 11 further outlines that 'In countries where there exist groups, communities or regions whose needs for legal services are not met (…) Governments (…) should take special measures to provide opportunities for candidates from these groups to enter the legal profession.'
Lastly principle 23 underlines that 'Lawyers like other citizens are entitled to freedom of expression, belief, association and assembly (…) without suffering professional restrictions by reason of their lawful action or their membership in a lawful organization.'
Only the full validity of these Principles, which make it possible to guarantee that the lawyers can exercise their professional functions without hindrance, realizes the rule of law and, therefore, a democratic state. The IBAHRI and L4L therefore call on the authorities to fully respect all procedural rights of Mr. Hali and that the necessary measures be taken so that Mr. Hali's request be reconsidered
Please find access to the full statement here. Including reflections from IBAHRI Co-chair and Immediate Past Secretary General of the Swedish Bar Association, Anne Ramberg, co-chair  Mark Stephens, and from Lawyers for Lawyers' previous director Irma van den Berg.