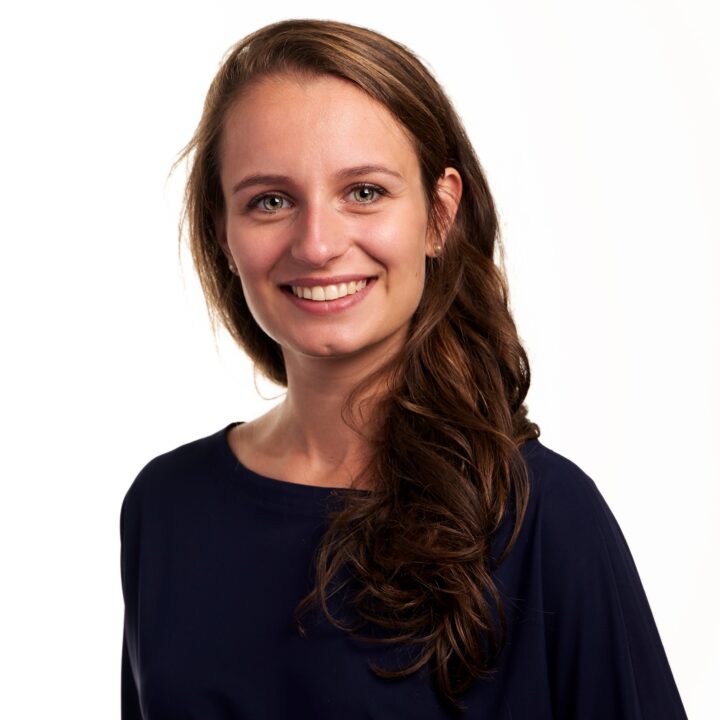 7 december 2020
In Profiel: advocate Else Bavinck
Else Bavinck kwam met Lawyers for Lawyers in aanraking tijdens haar beroepsopleiding tot advocaat bij NautaDutilh. Toenmalig bestuurslid Harald Wiersema enthousiasmeerde haar in Woudschoten tot het worden van vrijwilliger bij Lawyers for Lawyers. Mensenrechten en het waarborgen van eerlijke rechtsspraak zijn onderwerpen die haar aangaan, en die zij kon praktiseren bij Lawyers for Lawyers. Dat Else voorbij de wet kijkt, bleek al tijdens haar dubbele opleiding in Rechtsgeleerdheid en Antropologie aan de Amsterdam University College (cum laude). Nu, na bijna drie jaar in dienst als vrijwilliger bij Lawyers for Lawyers, blikt zij terug op haar verrijkende ervaringen tot nu toe en kijkt zij vooruit naar het blijven bijdragen aan de internationale veiligheid en garantie voor de rechtsspraak.
Door: Koen Hoogendoorn
Het is vrijdagavond als ik Else voor het eerst zie verschijnen via de gemakken van Teams. Terwijl onze gezichten verlicht worden door onze laptops, beginnen we te praten over onderwerpen als het combineren van vrijwilligerswerk en de advocatuur, haar ervaringen in Oeganda en haar passie voor het recht.
Vanaf het moment dat Else in aanraking kwam met Lawyers for Lawyers, werd het voor haar steeds duidelijker, en meer wrang, dat advocaten in andere landen zeker niet dezelfde bescherming genieten als de Nederlandse advocaten. Mensenrechten gelden voor Else als basisprincipes waaraan gehouden dient te worden, het daarom evident voor haar om zich in te zetten wanneer inbreuken op deze mensenrechten zich voor doen. 'Of je dat nou doet via actief vrijwilliger zijn, via je werk of anderszins, maakt niet uit', aldus de advocate.
De benauwende situaties waar internationale advocaten mee in aanraking komen, zijn erg divers. 'In landen waar meer talen worden gesproken, komt het bijvoorbeeld voor dat er bewust voor wordt gekozen om de rechtszaak in een taal te voeren die zowel de advocaat als de cliënt niet vaardig zijn. Op die manier wordt eerlijke toegang tot de rechtsspraak natuurlijk een erg leeg begrip', aldus Else. Verder behandelt Lawyers for Lawyers helaas ook gevallen waarbij advocaten vastzitten of verdwijnen. 'Dit is natuurlijk afschuwelijk. We proberen hier aandacht voor te genereren door petities en pers berichten. Op deze manier is er bijvoorbeeld veel aandacht gegenereerd voor de – na hongerstaking – overleden advocate Ebru Timtik', aldus Else. Door aandacht te genereren hoopt Lawyers for Lawyers dergelijke schandalen bespreekbaar te maken en voor internationale verantwoordelijkheid te zorgen.
Mede door haar bekwaamheid in de Franse taal is zij ingedeeld als vrijwilliger bij de focusgroep Afrika. Else zet haar taalkundige talenten in voor Lawyers for Lawyers bij het schrijven van brieven en verslagen voor onder andere de Universal Periodic Review (UPR) van de Human Rights Council (Verenigde Naties). Voor dit soort werkzaamheden is Else getraind door Lawyers for Lawyers. 'Bij NautaDutilh kom ik natuurlijk niet in aanraking met zaken als de UPR. Hierdoor is het heel fijn dat Lawyers for Lawyers zo'n bekwaam team heeft dat mij hierin heeft kunnen trainen. Het betreft een politiek schaakspel. Hierdoor is bijvoorbeeld weten hoe je moet lobbyen bij landenvertegenwoordigers van belang', aldus Else.
In de hoedanigheid van vrijwilliger bij Lawyers for Lawyers kwam Else in februari 2020 voor een week in Oeganda terecht. Hier was zij onderdeel van een meerdaagse cursus waarin werd besproken hoe advocaten kunnen omgaan met de problemen die zij tegenkomen bij hun dagelijks werk in hun praktijk, en wat de VN mogelijk voor hen kan betekenen op het gebied van bescherming. Daarnaast kwamen zaken langs die in Nederland vanzelfsprekend lijken. 'Bijvoorbeeld een cursus over digitale veiligheid. Hier in Nederland is het een basisbeginsel dat overheden niet in je mailbox gaan zoeken, maar in andere landen is dat helaas niet het geval. Hierdoor is het belangrijk dat jij als advocaat daar niet nog je Gmail of Yahoo inbox gebruikt'.
NautaDutilh is partner van Lawyers for Lawyers en organiseert al jaren diverse activiteiten om aandacht te vragen voor de missie van Lawyers for Lawyers, zoals door deelname aan de Dam tot Dam sponsorloop en recentelijk door het samen met Lawyers for Lawyers organiseren van een webinar met Oegandese mensenrechtenadvocaat Shibolo Awali Sean. Daarnaast stimuleert NautaDutilh haar medewerkers om vrijwilligerswerk te doen voor organisaties zoals Lawyers for Lawyers door hiervoor tijd ter beschikking te stellen. 'Al blijft het natuurlijk soms ook puzzelen. Iedereen die vrijwilliger is bij Lawyers for Lawyers is natuurlijk advocaat, dus er wordt ook vanuit de organisatie gekeken wat mogelijk is en er is genoeg ruimte voor flexibiliteit', zegt Else.
Via Lawyers for Lawyers, en de reis naar Oeganda, wordt Else herinnert aan de over het algemeen veilige positie die advocaten in Nederland hebben. 'Ik heb zo'n bewondering voor de mensen die advocaat willen zijn in gebieden waarin dit niet de meest veilige keus is', zegt Else. De term 'mensenrechtenadvocaat' schiet volgens Else tekort aan alles wat de advocaten in risicogebieden doen. 'Als je bijvoorbeeld als advocaat in een risicogebied een cliënt bij staat die uit de LHBTI+ gemeenschap komt, dan word je als advocaat daar persoonlijk op afgerekend. Hierdoor ben je als advocaat niet alleen maar bezig met de casus van je cliënt, maar ook met het aanvechten van een groter onrecht én het beschermen van jezelf', zegt de advocate om aan te geven hoeveel hooi de 'mensenrechtenadvocaten' op hun vork nemen tijdens hun dagelijkse gang van zaken.
Voor we het doorhebben zijn we al een uur verder de vrijdagavond in. Else moet nog aan wat mails versturen voordat zij aan het weekend kan beginnen, dus we ronden het gesprek af. 'Waar haal ik mijn inspiratie uit? Uit de mensen om mij heen die met volle passie bereid zijn om de extra mile te lopen', luidt het slotakkoord van advocate en Lawyers for Lawyers vrijwilliger Else Bavinck.