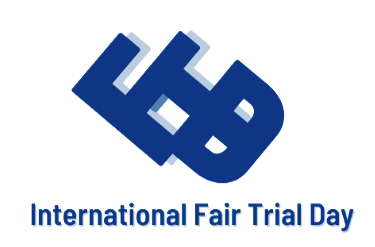 1 juni 2023
International Fair Trial Day Event on 14 June 2023
Lawyers for Lawyers is happy to share the program for the event on 14 June 2023 for the third International Fair Trial Day. The focus country of this year's International Fair Trial Day is Mexico.
Time: 10:00 – 18:00 CST
Registration: in person and online participation: HERE
Venue: Instituto de Investigaciones Jurídicas de la UNAM Circuito, Mario de La Cueva s/n, C.U., Coyoacán 04510 Mexico City, Mexico Room: Dr. Guillermo Floris Margadant
Simultaneous interpretation Spanish and English provided
In 2021, a group of lawyers and lawyers' organisations came together to establish an annual International Fair Trial Day (IFTD) to be observed every year on 14 June. This initiative is supported by more than 100 legal associations across the world, all of which are committed to the vital importance of the right to a fair trial and the serious challenges to due process rights worldwide. They established a Steering Group for the organization of IFTD.
The decision to establish an IFTD was also accompanied by the establishment of the Ebru Timtik Award. Ebru Timtik is a lawyer from Turkey who lost her life on 27 August 2020 as a result of a 238-day hunger strike she undertook to protest against the systemic violations of fair trial rights which people in Turkey are facing. Every year, on the occasion of the IFTD, the Ebru Timtik Award is made by an independent jury to an individual or individuals and/or an organisation who have or which has made a significant contribution to the defence and promotion of the right to a fair trial in the focus country.
We are excited to announce this program with many interesting speakers. There will be three panels covering the Systemic Fair Trial Rights Concerns in Mexico, the Interplay Between Human Rights and Due Process in Mexico and Responses to Enforced Disappearances and Summary Executions.
These panels will be followed by the Ebru Timtik Award Ceremony with  Former Special Rapporteur on the independence of judges and lawyers Diego García Sayán.
Encuentre el programa en español aquí.
Find the English program here.