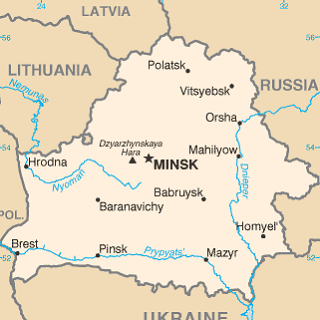 23 september 2020
Joint letter on the arrest and detention of Maksim Znak and Illia Salei
According to our information, Maksim Znak and Illia Salei were arrested on 9 September 2020. Law enforcement officers have also conducted searches in the apartments of the lawyers. The lawyer Maksim Znak is currently a suspect and was taken into custody; the lawyer Illia Salei is detained without having been informed of the offences that he is alleged to have committed. On 18 September, a detention hearing took place in the case against Maksim Znak. It was reported that Mr. Znak was charged under the Criminal Code of Belarus for allegedly having committed the offence of "calls to actions seeking to undermine national security".
Over the last months, Maksim Znak and Illia Salei have been providing legal assistance to Viktor Babariko (who was a potential candidate for the Presidency of the Republic of Belarus, but was not allowed to formally register as a candidate), and Maria Kolesnikova, who have been associated with the opposition against the Government in Belarus. Maksim Znak also legally represented former presidential candidate Svetlana Tikhanovskaya.
We believe that the arrest and detention of these two lawyers is directly related to their professional activities and constitutes improper interference with such activities. As such, these actions taken against the lawyers constitute a violation of the internationally recognised principle of the need to guarantee the independence of the legal profession. In addition, these actions taken against the two lawyers violate the right to a fair trial of the clients they represent, because it deprives them of legal representation of their own choosing, as well as restricts access to justice of citizens of Belarus in an impermissible manner.
Lawyers for Lawyers and the Law Society of England and Wales urge the relevant authorities to immediately and unconditionally release Maksim Znak and Ilia Salei, drop any charges and put an end to all acts of harassment against them, including judicial harassment, unless credible evidence is presented in proceedings that comply with international fair trial standards. Furthermore, pending their release, to guarantee the psychological and physical integrity of both lawyers and comply with international standards on conditions of detention, and guarantee that all lawyers in Belarus are able to carry out their professional duties without intimidation, hindrance or improper interference.