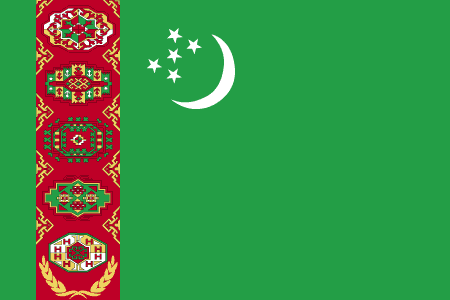 18 juli 2022
Joint letter on the continued detention of lawyer Pygamberdy Allaberdyev
In a joint letter, the International Bar Association's Human Rights Institute and Lawyers for Lawyers express concern about the continued detention of lawyer Pygamberdy Allaberdyev.
Prior to his arrest in 2020, Mr Allaberdyev worked for oil and gas production office of the Government of Turkmenistan in the city of Balkanabad. He had become an increasingly vocal critic of plans to introduce various amendments to Turkmenistan's Constitution. His arrest occurred nine days before a pro-democracy rally that he was organising, planned for 14 September 2020. At the Balkanabad police station, officers of the Ministry of National Security from Ashgabat reportedly questioned Mr Allaberdyev on his alleged connections with activists involved in the Turkmen protest movement abroad. There are also reports that Mr Allaberdyev was under surveillance the week before his arrest. The circumstances, charges against and trial of Mr Allaberdyev indicate that the case against him is political.
On 19 August 2020, the Constitutional Commission for the development and consolidation of proposals in connection with the introduction of amendments and additions to the Constitution of Turkmenistan completed work on draft amendments to the Constitution. This included an amendment that former Presidents of Turkmenistan would acquire lifelong membership in the Khalk Maslakhaty (People's Council), which was to form the higher chamber of a new bicameral parliament, the National Council.
On 5 September 2020, Mr Allaberdyev was arrested without warrant on hooliganism charges following an altercation as he left a grocery store with a friend. Allegedly, an unidentified individual physically attacked Mr Allaberdyev then told police that Mr Allaberdyev had started the altercation.
On 8 September 2020, the Prosecutor's Office issued an arrest warrant against Mr Allaberdyev, who was charged with intentional harm to health of moderate severity and hooliganism (Articles 108 and 279 of the Criminal Code of Turkmenistan respectively). He was placed in incommunicado pre-trial detention at the authorisation of the prosecutor. His lawyer was not permitted to see him until the day of the trial and their request for relevant case materials were repeatedly rejected by the authorities.
On 29 September 2020, Mr Allaberdyev was convicted and sentenced to six years imprisonment for hooliganism and intentional infliction of moderate bodily harm following a closed trial that lasted for two hours. Witnesses supporting Mr Allaberdyev were not permitted to testify. Mr Allaberdyev was not represented by a lawyer during the proceedings as his original lawyer withdrew from the case before the trial began, citing health issues, after alleged intimidation by the authorities, and Mr Allaberdyev reportedly refused the services of a court-appointed lawyer. Since his conviction, Mr Allaberdyev has been held in incommunicado detention.
In the joint letter, we call upon the Turkmen authorities to to immediately and unconditionally release Mr Allaberdyev, quash his conviction and accord him an enforceable right to reparation, in accordance with international law. We further urge the Turkmen authorities to implement all measures consistent with their obligations under international human rights law. These include to respect, protect, and fulfil the rights to freedom of expression, assembly, and association and to liberty and a fair trial, including the right to effective legal representation of one's choice.
Read the full letter here.