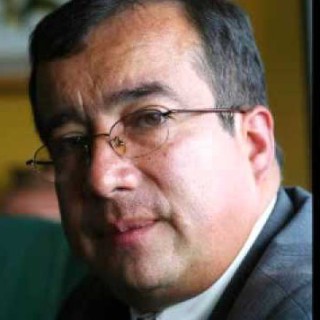 3 september 2020
Joint letter to Rapporteurs on threats to Reinaldo Villalba and his team
Lawyers for Lawyers, the Law Society of England and Wales, Bar Human Rights Committee of England and Wales, Lawyers' Rights Watch Canada, Council of Bars and Law Societies of Europe (CCBE), and the Institute for the Rule of Law of the International Association of Lawyers (UIA-IROL) have written a joint letter to UN Special Rapporteurs and Inter-American Rapporteurs in response to recent threats received by lawyer Reinaldo Villalba Vargas and his legal team from the "Colectivo Jose Alvear Restrepo," in Colombia.
The letters were sent to the Inter-American rapporteur on freedom of expression, the Inter-American rapporteur on the Rights of Human Rights Defenders and Justice Operators, as well as to the UN Special Rapporteur on the Independence of Judges and Lawyers, the UN Special Rapporteur on the Situation of Human Rights Defenders, and the UN Special Rapporteur on the Promotion and Protection of the Right to Freedom of Opinion and Expression.
Mr. Villalba has received multiple messages via social media with threats against his life. For example, a message sent via Twitter stated: "we will see you in the street or in the mountains" (a clear reference to a potential attack on him). These threats appear to be related to his professional work as the legal representative of Colombian Senator Ivan Cepeda Castro.
In 2012, the former President of Colombia, Mr. Uribe Velez, denounced Mr. Cepeda before the Supreme Court because of alleged offences of fraud and abuse of a public function. In 2018, the Supreme Court concluded that there were no grounds to open a criminal investigation into the activities of Mr. Cepeda. On 16 February 2018, the Supreme Court opened a criminal investigation into Mr. Uribe for alleged offences of bribing witnesses and fraud, in which Mr. Cepeda is a civil party and victim. On 4 August 2020, the Supreme Court ordered Mr. Uribe's house arrest.
The increasing threats against Mr. Villalba, his legal team, and his client, as well as continuing public statements by the current President of Colombia and other high officials with regard to the case against Mr. Uribe, undermine judicial independence. Furthermore, they contribute to a growing climate of hostility against members of the legal profession.
The organizations called for interventions to request that the Colombian authorities to, amongst other things, ensure that Mr. Villalba and the legal team working on this case can carry out their professional duties without undue external interference, intimidation or harassment.
View the letter here.