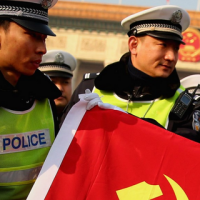 9 december 2019
Joint open letter to Chinese authorities
In a joint open letter to the Ministry of Justice of the People's Republic of China and the All China Lawyers Association, Lawyers for Lawyers together with several other organisations expressed concern about the deteriorating situation of human rights lawyers in China and called on the Chinese authorities to respect their human rights obligations under international law. On 9 and 10 December the All China Lawyers Association hosts the Global Lawyers Forum, which is meant to be an opportunity for China to review its legal and judicial system with 600 international guests invited.
709 Crackdown
In 2015, China clamped down on the country's rights lawyers, leading to at least 321 victims, including lawyers, law firm staff, human rights activists and family members. Secret trials are known to have been held, with human rights lawyers being summarily convicted after prolonged incommunicado detention, often in undisclosed locations. Victims include, but are not limited to, Lawyers Wang Quanzhang and his former defence lawyer Yu Wensheng; Lawyer Li Yuhan, the attorney for 709 victim, Wang Yu, who has been detained since 2017 and is still awaiting trial – which has been pushed back time and time again.
Enforced disappearances and surveillance
Other means of repression are enforced disappearance and surveillance. To this day, there are still human rights lawyers who are forcefully "disappeared" including Lawyer Gao Zhisheng, who has been disappeared now for more than two years; most endured torture during incarceration.
Prior to formal arrest, individuals can be subjected to residential surveillance at a designated location (RSDL). These victims are typically accused of overly broad offences such as "endangering national security". Even lawyers who have completed sentences and been freed from prison are under constant surveillance. Despite having been released, Lawyer Jiang Tianyong remains deprived of the freedom of movement and is still under constant surveillance.
Administrative measures
Since 2015, the suppression also assumed another more discrete face, in the form of the filtering out of lawyers who have taken on politically sensitive cases. Such lawyers have been subjected to administrative sanctions including, but not limited to, suspension and invalidation of their practice licences. Even more grave is the possibility of having one's licence revoked for reasons like "improper remarks on the Internet." Between September 2017 and July 2019, there were at least 33 lawyers affected by such penalties.
Harassment of families of lawyers
In addition to the arbitrary detention and punishment of the lawyers, their families are also often mistreated. Their children are deprived of proper education because schools in their areas are pressured to refuse them as students, or to expel them if they are already students. Wives of detained or imprisoned human rights lawyers are often threatened by authorities to dissuade them from continuing their activism in their fight for freedom and justice on behalf of their husbands. Families of detained or imprisoned human rights lawyers are often banned from seeing them, and very often for years.
Lawyers for Lawyers, together with the co-signatories of this appeal, is concerned about the situation of lawyers in China and calls on the Chinese authorities to to ensure that China honors its commitments to the Constitution, Chinese laws, the UN Universal Declaration of Human Rights, the Convention against Torture and other cruel, inhuman or degrading treatment or punishment, the ICCPR and other instruments including the UN Basic Principles on the Role of Lawyers.
Read the full letter here.