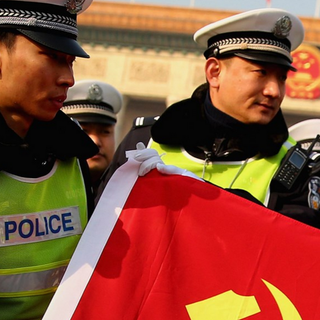 10 november 2020
Joint statement on the 'residential surveillance' of Chang Weiping
Lawyers for Lawyers, together with six other signatories, urged the Chinese authorities to immediately release lawyer Chang Weiping and to ensure his personal safety in a joint statement.
Chinese human rights lawyer Chang Weiping, whose certificate to practice law was suspended in January 2020, was detained by Baoji City Public security in absence of a notice of detention on 22 October 2020. Chang Weiping's wife later received calls from the national security officer in charge, indicating that he was detained for actions allegedly "endangered national security". Mr. Chang's arrest occurred six days after he spoke publicly about torture he suffered at the hands of local police between 12 and 21 January 2020, when Mr. Chang was held under Residential Surveillance at a Designated Location.
Mr. Weiping has not been allowed access to meet his lawyers and authorities have not revealed his whereabouts. On 26 October 2020, Chang Weiping's father and his defence lawyers sought and were denied permission to meet Chang Weiping in order to obtain the information needed to apply for his release on bail.
Chang Weiping has dedicated himself to assisting the community and protecting human rights. He has built his reputation by taking on numerous cases related to the protection of public welfare and human rights. Hundres of people voiced support for him after learning he was detained and over 100 lawyers in China donated money to help support Chang Weiping's father.
China's repeated detention and ill-treatment of Chang Weiping as well as the use of 'residential surveillance' are clear violations of its international legal obligations. Far from being held accountable for allegations of enforced disappearance and torture, the Chinese authorities have caused serious public concern that Chang Weiping is highly likely be subject to torture.
In the joint statement, the signatories call on the Chinese authorities to immediately and unconditionally release Lawyer Chang Weiping and to ensure his personal safety by ensuring his freedom from torture and other cruel, inhuman or degrading treatment. Furthermore, the signed parties call on the Chinese authorities to provide full notice of the facts, the reasons and the place of detention of Chang Weiping and allow him to have timely and confidential access to his lawyers of choice.