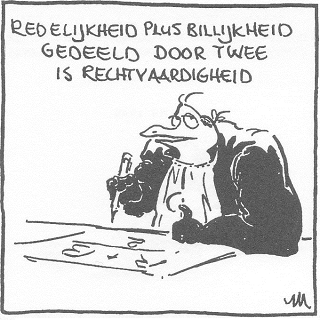 15 juli 2013
L4L Vacature penningmeester
L4L zoekt een nieuwe penningmeester vanwege het vólmaken van de toegezegde periode door de huidige penningmeester. De nadruk in deze functie ligt op het opstellen en verantwoorden van de financiële planning en rapportage (i.s.m. de boekhouder) en het samen met bestuur en directeur formuleren van financieel beleid, inclusief fondsenwerving. 
Advocaten voor Advocaten (Lawyers for Lawyers, L4L) zet zich al ruim 27 jaar in voor advocaten wereldwijd die vervolgd of in hun beroepsuitoefening belemmerd worden. Voor informatie over het werk van L4L, zie deze website.
L4L is een Stichting, als zodanig ingeschreven bij de Kamer van Koophandel, en een algemeen nut beogende instelling (ANBI). De boekhouding en salarisadministratie zijn grotendeels uitbesteed. De jaarcijfers zullen door een externe accountant worden gecontroleerd.
Profiel van de PENNINGMEESTER
– Affiniteit met het werk van L4L;
– Bij voorkeur ervaring op het gebied van financiën bij een vereniging/stichting;
– Minimaal vijf jaar advocaat;
– Kennis en ervaring op het gebied van fondsenwerving;
– Bereid en in staat om L4L voor te bereiden op de vereisten van ANBI 2014;
– Aantoonbaar bereid en in staat om gemiddeld minimaal enkele uren per week prioriteit aan het werk van L4L te geven.
De penningmeester is uiteraard volwaardig lid van het bestuur en levert dus ook een bijdrage aan de bepaling en bewaking van koers en strategie, en speelt daarnaast een actieve rol in één van onze projecten.
Gelet op de huidige samenstelling van het bestuur (4 vrouwen, 2 mannen) gaat onze voorkeur bij gelijke geschiktheid uit naar een man.
De directeur van L4L, Adrie van de Streek, is graag bereid toe te lichten wat het bestuurslidmaatschap als penningmeester inhoudt. Zij is te bereiken op tel. 06 – 26 274 390 of via e-mail op A.vandestreek@lawyersforlawyers.nl. 
Bij belangstelling voor de vacature van penningmeester van L4L, gelieve een brief te sturen naar Advocaten voor Advocaten, Postbus 7113, 1007 JC Amsterdam of te mailen naar A.vandestreek@lawyersforlawyers.nl.
Graag uw reactie voor 19 augustus aanstaande.