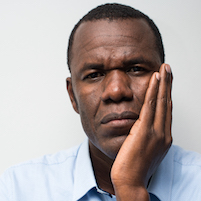 25 juni 2020
Lawyers for Lawyers nominates Adil Mélendez Marquez for the Václav Havel Human Right Prize 2020
Lawyers for Lawyers has nominated Adil Mélendez Marquez for the Václav Havel Human Right Prize 2020. The award will be given to a human rights defender who has made a real difference to the human rights situation of a given group, has been instrumental in uncovering systemic violations on a large scale, or has successfully mobilised public opinion or the international community for a given cause.
Adil Meléndez Marquez is a prominent Colombian human rights lawyer. He is one of the few lawyers working on land restitution cases, and the prosecution of the (para)military in the northern Bolivar region. He mainly represents displaced and indigenous peoples and peasant communities.
Adil Meléndez Marquez is currently handling land restitution cases on behalf of 100 farming community families from different regions in the rural parts of northern Colombia. He represents victims of displacement before the Jurisdicción Especial de Paz (JEP – the Special Jurisdiction for Peace). Adil is also involved in multiple legal proceedings against the police and army following violations allegedly committed by these state actors.
Adil Meléndez Marquez has dedicated his life to protect and represent vulnerable groups of victims. As a result of his work, he often receives threats by the paramilitary.
In December 2019, Adil Meléndez Marquez received threats through a phone call, which he promptly reported to the relevant authorities. In March 2019, Lawyers for Lawyers together with several other organizations expressed concerns about the withdrawal of some security measures from Adil Meléndez Marquez. Furthermore, in February 2020, the Colombian Caravana, Lawyers for Lawyers and several other organizations expressed concern about the recent threats made against Adil Meléndez Marquez.
Despite the threats and obstructions as a result of his legitimate activities as a human right lawyer in Colombia, Adil Meléndez Marquez is determined to continue his work to defend the access to justice for marginalized groups. After the recent outbreak of the COVID-19 virus, which has severely impacted access to basic needs in rural areas, his commitment to supporting victims has remained unparalleled and illuminating in this exceedingly grave and dark context.