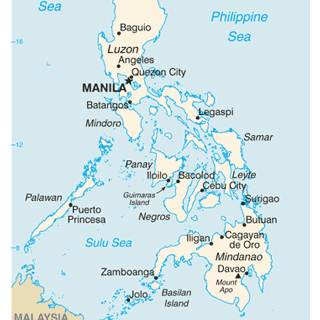 16 april 2020
Letter on the continuing attacks against lawyers and the killing of Atty. Dalangin in the Philippines
In a letter to the authorities of the Philippines, Lawyers for Lawyers expressed its concern about the increasing attacks against and the continued killings of lawyers. One of the recently killed lawyers is Bayani Dalangin.
Wilson Chua, the president of the Integrated Bar of the Philippines (IBP) Nueva Ecija Chapter Bayani Dalangin said in a statement that Atty. Dalangin was murdered on 28 February 2020. He stated that the attack is not only an attack against a member of the Philippine Bar, but to the entire legal order and justice system.
According to our information, Atty. Dalangin, was murdered by an unknown gunman at his office in Talavera, Nueva Ecija. Atty. Dalangin was in a meeting with his clients when the perpetrator entered his office, shot him and then fled by motorcycle.
The murder of Atty. Dalangin is not the only case of a deadly attack against a lawyer in the country. Since Duterte's administration took office on June 30, 2016, at least 48 lawyers, prosecutors and (retired) judges have been killed. The severity of the situation has forced many bar associations and organizations to publicly express their concerns and urge the Philippine authorities to inter alia take urgent measures to ensure safety and security of legal professionals in fulfillment of their responsibilities and to immediately cease all public attacks directed at them. Nevertheless, the killings have continued and the perpetrators are often left unpunished. In the first two months of this year, again four lawyers were murdered, including Atty. Dalangin.
The attacks and the extrajudicial killings have occurred within the context of the so-called 'war on drugs' and are being carried out across the country in an apparent climate of institutional impunity. In addition to being killed, lawyers are harassed and intimidated. Prior to being attacked, some lawyers were labeled as 'communist' or 'terrorist' by state agents and moreover, some state agents have even indicated that lawyers handling drugs cases hinder the 'war on drugs' carried out by the Duterte administration.
In the letter, Lawyers for Lawyers calls upon the authorities of the Philippines to carry out a thorough and transparent investigation into the killing of Atty. Dalangin as well as into the killings of other lawyers, to guarantee the physical and psychological integrity and safety of lawyers, to condemn all forms of threats against them, and finally to comply with and create awareness for the core values underlying the legal profession.
Meer nieuws uit Philippines