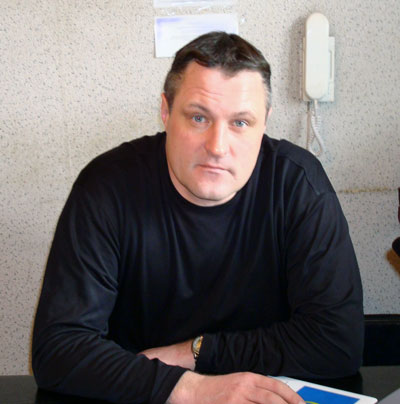 30 november 2021
Letter on the sentencing of Leanid Sudalenka
In a letter, Lawyers for Lawyers expresses concern about the recent sentencing of Belarusian lawyer Leanid Sudalenka.
On 5 February 2021, we previously raised concern about his arrest and detention in a joint letter. Mr. Sudalenka is the Chairman of the Homiel branch of the Viasna Human Rights Centre and 2018 winner of the French Republic's "Liberty- Equality-Fraternity Prize" for his human rights work.
According to our information, on 5 January 2021, officers from the Department for Combating Organized Crime and Corruption of the Belarus Ministry of Internal Affairs entered Mr. Sudalenka's offices with a search warrant. It is alleged that the officers searched the premises in connection with a criminal case that was opened in December 2020 against opposition activist Uladzimir Nepomniashchykh. Mr. Sudalenka was due to appear as a witness in this case.
We understand that Mr. Sudalenka was then taken to the Office for Combating Organized Crime for an interrogation. However, it has been reported that during his questioning he was primarily interrogated about the legal advice provided to those detained, fined and arrested during the post-electoral protests in Homiel. After this interrogation, he was released.
On 18 January 2021, Mr. Sudalenka was detained a second time.
It has been reported that, on 3 November 2021, after a hearing behind closed doors, the Centraĺny District Court of Homieĺ found Mr. Sudalenka guilty of "organizing and preparing actions that grossly violate public order" (Part 1 of Article 342 Criminal Code) and "training and preparation of persons for participation in such actions, as well as their financing or other material support" (Part 2 of Article 342 of the Criminal Code). It has been reported that Mr. Sudalenka was accused of paying for firewood for the children from a large family, whose father was later convicted of "rioting", appearing in a video on YouTube to explain to a blogger what a people's protest is, a call on social media to meet a Viasna volunteer after serving 15 days of administrative imprisonment, arranging a seminar on digital security for human rights defenders, payment of fines, court fees, and lawyers' services. Mr. Sudalenka was sentenced to three years of imprisonment in a general-security penal colony.
Lawyers for Lawyers fears that the charges and subsequent sentencing of Mr. Sudalenka are connected to, and serve to curb his legitimate human rights activities.
In the letter, we urge the Belarusian authorities to release Leanid Sudalenka drop all charges against him unless credible evidence is presented in proceedings that respect fair trial guarantees and put an end to all acts of harassment against him, including at the judicial level, and guarantee in all circumstances that all lawyers in Belarus are able to carry out their legitimate professional activities without fear of reprisals and free of all restrictions including judicial harassment.