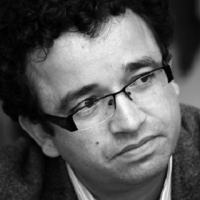 23 december 2021
Lezing Dag van de Bedreigde Advocaat i.s.m. de Jonge Balie Den Haag
Samen met Lawyers for Lawyers organiseert de Jonge Balie Den Haag van 17:00 – 18:00 op  maandag 24 januari 2022 een online lezing met de prominente Colombiaanse mensenrechtenadvocaat en laureaat van de Lawyers for Lawyers Award Jorge Molano. Molano verleent juridische bijstand aan de slachtoffers van mensenrechtenschendingen in Colombia.
Maandag 24 januari 2021 is de jaarlijkse 'Dag van de bedreigde advocaat'. Dit jaar staat deze dag in het teken van Colombia. Colombia staat bekend als het meest dodelijke land om de mensenrechten te verdedigen. Advocaten in Colombia, met name diegenen die mensenrechtenzaken behandelen of slachtoffers bijstaan van misdaden gepleegd door (voormalige) Colombiaanse leger- of staatsfunctionarissen, ondervinden al jaren intimidatie, hinder en oneigenlijke inmenging bij het uitoefenen van hun beroep. Dagelijks worden advocaten met de dood bedreigd en aangevallen. Ook worden advocaten regelmatig onrechtmatig afgeluisterd. De veiligheidsmaatregelen die door de autoriteiten worden ingesteld ter bescherming van de Colombiaanse advocaten zijn vaak ontoereikend, waardoor advocaten het risico blijven lopen om vermoord te worden.
Advocaten die verbonden zijn aan de Jonge Balie Den Haag kunnen zich via de website van de Jonge Balie Den Haag inschrijven voor de online lezing.