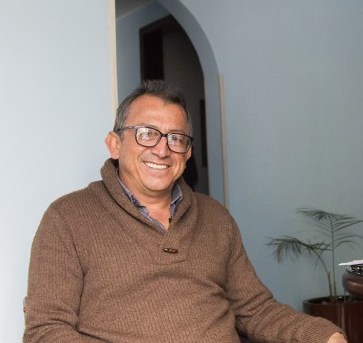 9 april 2020
Monitoring of lawyer Daniel Prado
In a letter to the Colombian authorities Lawyers for Lawyers expressed concern about the safety and monitoring of human rights lawyer Daniel Prado.
Daniel Prado is a lawyer with the Colombian NGO Inter-Church Commission for Justice and Peace (CIJP). For more than twenty years the CIJP has defended human rights and accompanied victims of human rights violations in Colombia. The organization supports the search for truth, justice and reparation.
We were informed that in January 2020, a drone monitored both the office of the CCJ (Comisión Colombiana de Juristas). Later, another a drone was found fallen in the courtyard of Daniel Prado's home. The drone has the ability to record video and sound.
Daniel Prado has long been a target due to his work as a lawyer for victims of human rights violations. After the arrest warrant against Santiago Uribe Vélez, the primary subject in the ''12 Apostles'' case, on 19 February 2016, threats and harassment against Daniel Prado considerably intensified. In 2018 and 2019, Lawyers for Lawyers already jointly sent letters to the Colombian authorities to raise concerns about this.
Lawyers for Lawyers urged the Colombian authorities to carry out an immediate investigation into the earlier threats and recent drone observations and to take all necessary measures to guarantee the security of Daniel Prado.