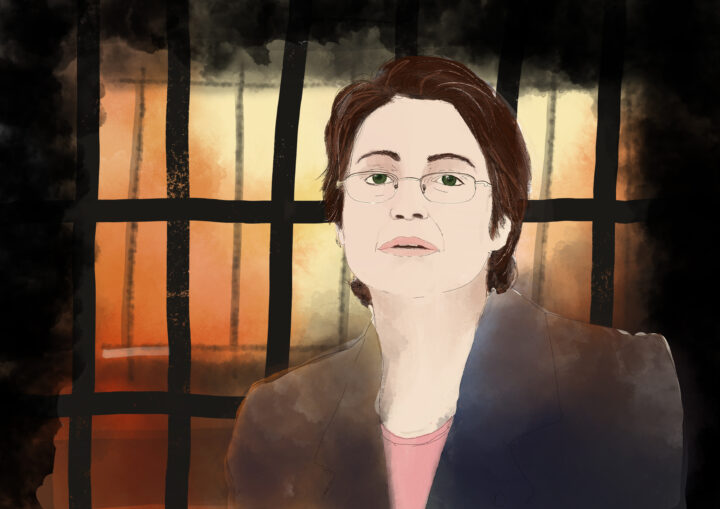 17 november 2023
Nasrin Sotoudeh released on bail after being arrested at funeral of Armita Garavand
Prominent human rights lawyer and women's right activist Nasrin Sotoudeh was arrested on Sunday 29 October 2023 in Tehran while attending the funeral of 16-year-old  Armita Garavand, who passed away a day earlier after nearly a month in coma. After spending 2 weeks in detention, while experiencing mistreatment and a bail rejection, Nasrin was released on bail on 15 November.
Armita Garavand was reportedly harassed in a Tehran metro by the so called "morality police" in Iran, which resulted in her eventual death. This came just over a year after the death in custody of Mahsa Amini, also a young Iranian Kurd, who was arrested by the "morality police" for allegedly breaching Iran's strict women's dress code in an incident that sparked mass protests. During Garavand's funeral, many activists held up posters of Mahsa Amini in protest of the police brutality. Nasrin Sotoudeh was reportedly heavily beaten and then handed over to judicial authorities" for "disturbing the public order" and "disobeying police order," on account of her attendance at the funeral of Armita Geravand.
She was taken along with other arrested women to the Vozara detention centre, the same one in which Mahsa Amini died last year . She was scheduled to be heard in her case on Monday, 30 October, at Evin prison, but was not brought to court because she refused to wear a veil.
She was then taken to Qarchak prison, known for its poor conditions of detention, went on a hunger strike in protest, refusing both essential medication for her health and visits. It was reported that Sotoudeh covered in bruises, that the back of her head remained swollen, and that she was experiencing a prolonged headache.
Initially, on 7 November, her request for bail was rejected by the prosecutor at Branch 29 of the Tehran Revolutionary Court. Luckily, her later request for bail was granted and Nasrin was reunited with her family on the 15th of November.
Lawyers for Lawyers urged the UN and EU on 1 November in a joint letter to take concrete and urgent action in favour of Nasrin Sotoudeh. Lawyers for Lawyers is relieved that Nasrin is able to go back to her family, but will keep on monitoring her situation.