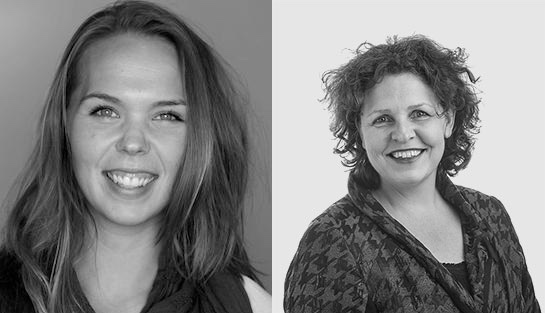 5 september 2019
New executive director, new president of the board
Lawyers for Lawyers is thrilled to announce the appointment of Sophie de Graaf as executive director of the organization. Irma van den Berg is the new president of the board.
As of 1 September, Sophie de Graaf is the new executive director of Lawyers for Lawyers. She succeeds Judith Lichtenberg, who will be installed as a board member of Lawyers for Lawyers at the same date. Sophie has been working for Lawyers for Lawyers for more than 8 years in various roles, most recently as Policy & Program Officer.
Irma van den Berg was appointed as president of the board of Lawyers for Lawyers, starting 1 July 2019. She succeeds Phon van den Biesen. Irma is a lawyer  at Six Advocaten and has served as a board member of Lawyers for Lawyers for the last 10 years.
"I am grateful to both the Lawyers for Lawyers board and staff for allowing me to continue to be a part of our Foundation in this new role. I wish to thank my predecessor Phon van den Biesen for the extraordinary work he did to bring Lawyers for Lawyers to its current level", said Irma van den Berg. "I'm very much looking forward to work with our new director Sophie de Graaf, who has excellent qualifications for her new position and is an enthusiastic advocate for our cause. Together with her, the Lawyers for Lawyers team, and my fellow colleagues and board members I am sure that we will further develop and improve our work in supporting lawyers at risk all over the world", she said.