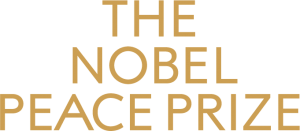 10 oktober 2022
Nobel Peace Prize 2022
Lawyers for Lawyers welcomes the news that the Nobel Peace Prize 2022 has been awarded jointly to the human rights defender, Ales Bialiatski from Belarus, the Russian human rights organisation Memorial and the Ukranian human rights organisation, Center for Civil Liberties and congratulates the recipients.
Bialitski has devoted his life to promoting democracy and peaceful development in Belarus. In 1996 he founded the organisation Viasna (Spring) in response to the controversial constitutional amendments that gave the president dictatorial powers and triggered widespread demonstrations. Since then Viasna has evolved into a broad-based human rights organisation that has documented and protested against the authorities' use of torture against political prisoners. Despite the Belarusian government authorities repeatedly tyring to silence Bialitski, and despite tremendous personal hardship, (he is currently being held in pre-trial detention center for 15 months), he has refused to be cowed.
Since the 2020 elections, Belarusian lawyers have been subjected to politically motivated persecution, including disbarment, arbitrary arrests and detention, and prosecution, simply for performing their professional duties. Also lawyers working for Viasna have been targeted. Lawyers for lawyers has campaigned for lawyer and chairman of the Homiel branch of the Viasna, Mr. Leanid Sudalenka when he was arrested and detained.
Memorial was founded in 1987 by human rights activists in the former Soviet Union who wanted to ensure that the victims of the communist regime's oppression would never be forgotten. Since then it has become the largest human rights organisation in Russia, compiling information on political oppression and human rights violations and actively supporting efforts to combat militarism and promote human rights. Labelled a "foreign agent", in December 2021 Memorial was forcibly liquidated and its documentation center was shut down. Despite this the people working for Memorial have refused to be silenced.
The Center for Civil Liberties was founded in 2007 with the aim of advancing human rights and democracy in Ukraine. After Russia's invasion in February 2022, the Center has focused on identifying and documenting Russian war crimes against Ukrainian civilians and has played a pioneering role with a view to holding the guilty parties accountable. Together with the Center, Lawyers for Lawyers worked on statements about the harassment against lawyers from Crimea.