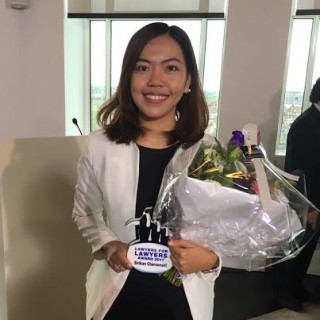 2 januari 2019
NOMINATE NOW FOR THE L4L AWARD 2019!
The closing date for submission of nominations is 1 March 2019, 11:59 PM CET.
Lawyers for Lawyers wishes you all the best for 2019! This will be a special year for Lawyers for Lawyers, with the first lustrum edition of the Lawyers for Lawyers Award on 23 May as one of the highlights.
The Lawyers for Lawyers Award aims to honor lawyers who have made significant contributions to the protection of the rule of law and human rights in challenging environments. They face threats and harassment as reprisal for helping others. Because they represent clients in sensitive cases or speak out against rights violations. Through the Award, Lawyers for Lawyers generates public recognition for the work and outstanding achievements of lawyers at risk. Former laureates include Alec Muchadehama from Zimbabwe, Magamed Abubakarov from the Russian Federation, Jorge Molano from Colombia and Sirikan Charoensiri from Thailand.
The Lawyers for Lawyers Award will be presented for the fifth time in Amsterdam in May 2019. An independent jury, chaired by mrs. Heikelien Verrijn Stuart, decides which lawyer will receive the award. The prize consists of a special token as well as a donation of € 10.000.
Anyone can submit a nomination, but a lawyer or group of lawyers cannot nominate themselves. Lawyers from all over the world can be nominated. The closing date for submission of nominations is 1 March 2019, 11:59 PM CET.
Make your vote count and nominate a lawyer that can use our support!
Only those nominations submitted via the nomination form on our website will be taken into consideration.