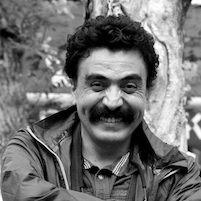 23 mei 2020
One year since Selçuk Kozağaçlı received the L4L-Award
On this day, 23 May 2020, Lawyers for Lawyers takes the opportunity to look back on last year's Lawyers for Lawyers Award presented to Selçuk Kozağaçlı from Turkey. 
The Lawyers for Lawyers Award is awarded to a lawyer or group of lawyers who work to promote the rule of law and human rights in an exceptional way and are threatened because of their work. The award is presented bi-annually, previously in May 2019 to lawyer Selçuk Kozağaçlı from Turkey.
Selçuk Kozağaçlı, president of the Progressive Lawyers Association in Turkey, is well known for working as a lawyer on the "Soma Mine" disaster, which killed more than 300 miners in Turkey. On 20 March 2019 he was sentenced to 11 years and 3 months in prison in connection to his work as a lawyer. Selçuk Kozağaçlı is now featured in our #FreeTheLawyers campaign. This campaign aims to provide protective publicity and support to lawyers who are serving long prison sentences. 
On 23 May 2019, the fifth Lawyers for Lawyers Award ceremony took place in the presence of Dutch Minister of Justice Ferdinand Grapperhaus, and more than 200 people including lawyers from the Netherlands and abroad. The jury presented Selçuk Kozağaçlı the Lawyers for Lawyers Award to applaud the unwavering dedication of both Selçuk Kozağaçlı and his colleagues to defend the basic human rights of their clients. As the award winner himself was detained in Turkey and could not attend the ceremony, Şerife Ceren Uysal, Kozağaçlı's colleague, received the award on behalf of lawyer Selçuk Kozağaçlı. 
Human Rights in the Picture produced a short film about the Lawyers for Lawyers Award laureate and the ceremony of 23 May, which can be viewed here.
LAWYERS FOR LAWYERS AWARD 2019 from Lawyers for Lawyers on Vimeo.
Applications for the sixth Lawyers for Lawyers Award 2021 will open in due time.