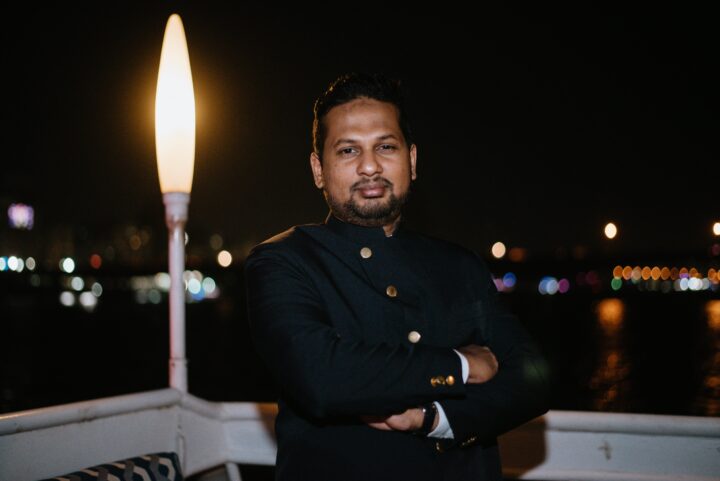 20 november 2023
Ongoing trial of Sri Lankan lawyer Hejaaz Hizbullah
Lawyers for Lawyers remains committed to closely monitoring the proceedings involving Mr. Hizbullah, a dedicated lawyer and human rights advocate in Sri Lanka. These proceedings have exposed substantial concerns concerning due process and human rights within his case, underscoring the necessity for international attention. The most recent court hearing occurred on October 19, 2023.
Mr. Hizbullah is known for his vocal advocacy on behalf of the minority Muslim community and his provision of legal counsel to victims of discrimination, particularly those affected by hate speech and hate-based violence in Sri Lanka since 2012. On April 14, 2020, Mr. Hizbullah's life took an abrupt turn as he was arrested by the Criminal Investigation Department (CID) under the draconian Prevention of Terrorism Act (PTA) of 1978, with no initial explanation for his detention. During the initial eight months of his pre-trial detention, he was unjustly denied access to legal counsel, a fundamental right crucial to a fair legal process.
On March 3, 2021, Mr. Hizbullah was officially charged with "inciting communal disharmony" due to his supposed advocacy for hatred that constitutes incitement to discrimination, hostility, or violence. In addition to this, he faced conspiracy and abetment charges under the Penal Code, all stemming from a speech Mr. Hizbullah allegedly gave at the Al-Zuhriya Arabic College in August 2018. It's vital to emphasize that Mr. Hizbullah vehemently denies making the speech, and evidence supports his whereabouts at the time of the alleged incident.
On October 19, 2023, Mr. Hizbullah appeared in court, where Counsel Chaminda Atukorale continued his cross-examination of a witness named Fowzan from July 2023. This testimony took a significant turn when Fowzan admitted that his previous statements to the CID and the High Court were fabricated. He had previously claimed that individuals like Mr. Hizbullah had conducted extremist lectures and military-like training. During the hearing on October 19, Fowzan confessed that no such activities occurred and that he had lied.
Although this confession should technically signify the end of the case, the prosecution intends to continue the proceedings. Mr. Hizbullah's next trial is scheduled for January 16, 2024.
The ongoing and arbitrary proceedings against Mr. Hizbullah raise important questions about the preservation of fundamental human rights and the rule of law in Sri Lanka. Lawyers for Lawyers is concerned by the fact that the charges against Mr. Hizbullah have not been dropped and remains dedicated to closely monitoring and advocating for a fair and transparent legal process in Mr. Hizbullah's case.
Meer nieuws uit Sri-Lanka