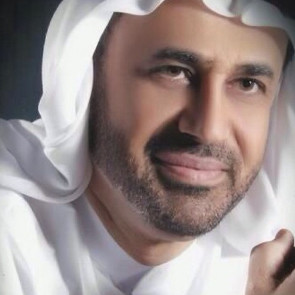 13 november 2019
Open letter calling for release of Al-Roken
In an open letter to the authorities of the United Arab Emirates (UAE) Lawyers for Lawyers together with other organisations called for the release of prominent lawyer and human rights defender Dr Mohammed Al-Roken. The UAE President, Sheikh Khalifa bin Zayed Al Nahyan, proclaimed 2019 to be the "Year of Tolerance". However, Dr Al-Roken and other prisoners of conscience continue to be arbitrarily detained and mistreated in complete contravention of the international standards.
Dr Al-Roken is an Emirati lawyer, academic and human rights defender from Dubai. Dr Al-Roken has authored books on human rights, constitutional law, and counterterrorism among other legal and political topics. He dedicated his career to providing legal assistance to victims of human rights violations in the UAE. Dr Al-Roken has played a central role in the human rights work in the UAE, for which he was nominated and selected for different human rights awards. The latest he won was the Ludovic Trarieux International Human Rights Prize in 2017.
On 17 July 2012, State Security officers arbitrarily arrested Dr Al-Roken while he was driving to a Dubai police station to inquire about his son and his son-in-law whom they arrested hours earlier. Following his arrest, Dr Mohammed Al-Roken was detained in solitary confinement at an undisclosed location for 3 months, without access to his lawyer and his family. He was tried alongside 93 other activists, in the case that became known as the "UAE 94". The group faced severe charges including "plotting to overthrow the government". During this grossly unfair trial, Dr Al-Roken continued his activism by highlighting flaws in the administration of justice and pleaded the case of his co-defendants before the court. On 2 July 2013, the Federal Supreme Court convicted and sentenced Dr Al-Roken to 10 years in prison.
Human rights organisations and UN Special Procedures condemned the "UAE 94" mass trial for failing to uphold minimal fair trial guarantees. On 22 November 2013, the Working Group on Arbitrary Detention issued an opinion recognising the arbitrary nature of the detention of Dr Al-Roken and 60 other defendants in the "UAE 94" trial. The Working Group further raised concerns about the flagrant breaches of fair trial guarantees and urged the government to release them and provide them with adequate reparation. Despite the repeated requests from international human rights bodies, Dr Al-Roken continues to be held in appalling conditions at the notorious Al-Razeen prison in Abu Dhabi.
In light of the above, Lawyers for Lawyers and the other undersigned organisations urge the UAE government to release Dr Al-Roken immediately and unconditionally.
Read the full letter here
Meer nieuws uit United Arab Emirates