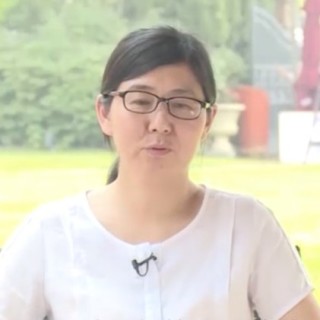 27 november 2017
Orange the world – Wang Yu
The 25th of every month has been designated "Orange Day" by the United Nations Secretary-General's Campaign UNiTE to End Violence Against Women, to raise awareness and take action to end violence against women and girls. From 25 November, the International Day for the Elimination of Violence against Women, to 10 December, Human Rights Day, the 16 Days of Activism against Gender-Based Violence Campaign called "Orange the World" takes place. Justice International together with Lawyers for Lawyers will be highlighting women-lawyers (and human rights defenders) who work to end violence against women and girls around the world.
Wang Yu, China
Ms. Wang Yu started practicing law in 2004 in Beijing. She is a member of the human rights lawyers group of China, set up in 2013. She is by far one of the few female lawyers who have remained steadfast in face of the suppressive environment for lawyer practice in China. Wang began to focus on human rights and public interest cases in 2011 and has been involved in cases of disability discrimination, religious freedom, land rights and illegal restriction of personal freedom by government and law enforcement officials, and activists' cases.
Wang Yu was the the first lawyer detained during the large-scale crackdown against critical lawyers and human rights activists by the Chinese authorities. She was held firstly on suspicion of inciting subversion. The allegation was changed to "subversion of state power" in January 2016. She was released on bail in August 2016.  One of the prominent cases she worked on before her arrest, was a sexual assault case in 2013 involving six underage girls and their school headteacher in Wanning City of the Hainan Province
For the case, Wang Yu was appointed by the parents but the government forced the parents to cancel the appointment. Although Wang Yu was unable to represent the parents in the legal procedure, she continued to campaign with the parents by visiting the Education Bureau, demanding more information making use the Regulation of the PRC on the Disclosure of Government Information. Wang Yu later represented a female activist, Ye Haiyan, who was harassed by the local governments in Guangxi for campaigning for the case.