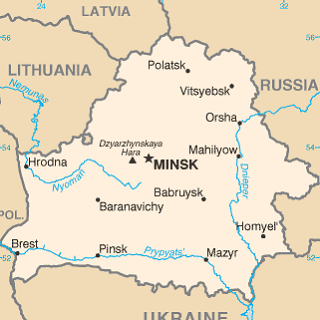 14 oktober 2020
Possible revocation of license Aliaksandr Pylchanka
Lawyers for Lawyers was informed that the Qualification Commission for legal practice in the Republic of Belarus has scheduled a meeting for 15 October 2020 to consider revoking the license to practice law of lawyer Aliaksandr Pylchanka.
Mr. Pylchanka, the lawyer of detained opposition leaders Viktar Babaryka and Maria Kalesnikava, received a notification from the Ministry of Justice about the matter on 7 October 2020. The notification explained that the decision had been made as a result of Mr. Pylchanka's involvement in "the commission of a misdemeanor incompatible with the title of lawyer", namely, "the commission of actions discrediting the bar".
Prior to 7 October 2020, Mr. Pylchanka had received no official communication from the Ministry of Justice informing him of the complaints against him. The materials to be considered at the Commission's meeting  as supporting evidence for the revocation of his license were only shared with Mr. Pylchanka  on 9 October 2020. Analysis of these materials indicates that the evidence against Mr. Pylchanka consists of an interview with him, published on the TUT.BY internet portal on 14 August 2020. In the interview, Mr. Pylchanka comments on what actions should be taken by law enforcement officials and the judicial system in Belarus following the use of violence against civilians by these agencies.
It has been reported that the Belarusian Helsinki Committee and Viasna recently wrote a letter to the Special Rapporteur on the Independence of Judges and Lawyers regarding Mr. Pylchanka's case. Human rights defenders consider the attempt to revoke Mr. Pylchanka's license as an attempt to put pressure on him in connection to his work of providing legal support to Viktar Babaryka and Maria Kalesnikava.
Lawyers for Lawyers has recently raised concern about the threats to the independence of the legal profession and access to justice in the aftermath of the recent elections in Belarus
We will continue to monitor the case of Mr. Pylchanka closely.