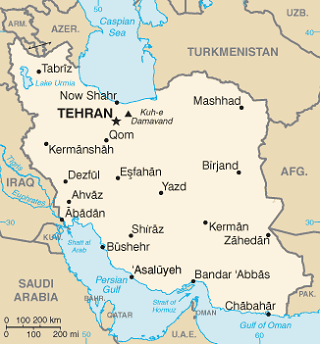 18 mei 2020
Concerns about draft bill in connection to Iranian Bar Association
It has been reported that more than 12,000 of Iran's legal professionals have jointly signed a letter to Chief Justice Ebrahim Raeesi in protest to a draft bill that undermines their independence and in effect replaces the Iranian Bar Association with a group of judiciary officials appointed by the government.
In this letter the lawyers called for abandoning the new draft regulations, stressing that it "is against the interests of the country's legal system and the will of the lawyers' community, and will not be accepted by Iranian legal practitioners." The International Bar Association and the International Bar Association's Human Rights Institute (IBAHRI) have joined the 12,000 Iranian legal professionals and the international community to condemn the draft bill.
Based on the draft the Judiciary will form a new body named the "Supreme Council for the Coordination of Lawyers' Affairs" that will be based at the Judiciary branch of the government "to coordinate matters relating to attorneys."
The United Nations Basic Principles on the Role of Lawyers guarantee the independence of national bar associations. Article 24 of the Basic Principle on the Role of Lawyers lays down that: "Lawyers shall be entitled to form and join self-governing professional associations to represent their interests, promote their continuing education and training and protect their professional integrity. The executive body of the professional associations shall be elected by its members and shall exercise its functions without external interference."
Since the 1979 Islamic Revolution the independence of the country's lawyers has been restricted at various degrees in different periods. The government put for example clerics, prosecutors and judges with no legal training or formal law education on top of the Judiciary branch. In addition the government has refused to respect the independence of attorneys and has put dozens of lawyers in jail for insisting on legal principles and citizens' rights.
Lawyers for Lawyers will continue to monitor this draft bill against the independence and the replacement of the Iranian Bar Associations closely.