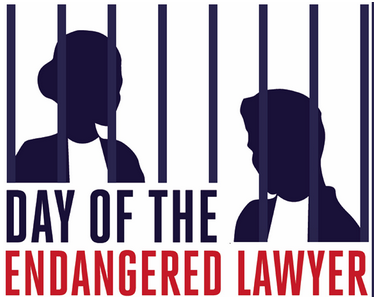 23 november 2022
Seminar – Day of the Endangered Lawyer (Afghanistan)
The Law Society of England and Wales and Lawyers for Lawyers are organising an online seminar for the Day of the Endangered Lawyer 2023, focusing on Afghanistan.The seminar will take place from 16:00 – 17.30 (CET) on the 19th of January, and you can register here.
Since the capture of Kabul by the Taliban in 2021, the situation of lawyers, judges, and prosecutors in Afghanistan has worsened. Many were left stranded when Government evacuation efforts ended. Such efforts, at least for the UK and the Netherlands, focused on evacuating nationals and those who had been employed by the respective Government or related bodies. Most Afghan legal professionals did not fall into either category, even though they had served those Governments' interests by upholding the rule of law in their country (and sometimes the region). Many were actively involved in the prosecution of members of the Taliban and were – and still are – at great risk.
Almost a year and a half on, we discuss in this seminar the situation of legal professionals who are still in the country, as well as of those who managed to leave. We will address questions such as: What are the challenges faced on the ground and is it still possible to practise law in Afghanistan? What changes have been made to legislation and the justice system? Does an independent representative body for lawyers still exist? What are the challenges faced by female legal professionals in Afghanistan? And what is the situation of lawyers, judges and prosecutors who are now living in other countries? We will also discuss some concerns previously expressed by the Law Society with regard to the UK, regarding the design and implementation of resettlement schemes, engagement with lawyers at risk in Afghanistan, as well as diplomacy on Afghanistan (especially relating to human rights violations committed by the Taliban regime).
Speakers: Marzia Babakarkhail (judge), Wali Khan (prosecutor), Rafi Nadiri (lawyer, representative of the Afghan Independent Bar Association). Moderator: Marina Brilman (International Policy Manager – Human Rights, Law Society of England and Wales).
Meer nieuws uit Afghanistan