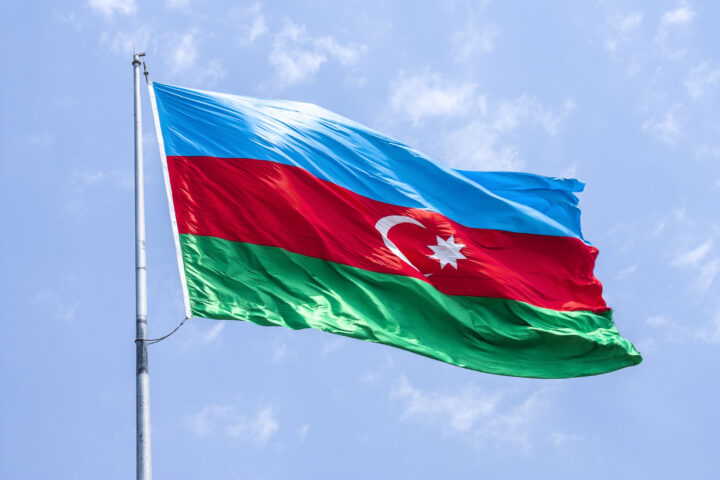 30 juli 2021
Statement on the "Day of profession of lawyers of the Republic of Azerbaijan"
On this day – 30 July 2021 – Azerbaijan celebrates the Day of profession of lawyers of the Republic of Azerbaijan, a day during which lawyers are placed in the limelight. Lawyers for Lawyers uses this day to reflect on and assess the current situation for human rights lawyers in Azerbaijan.
Current situation in Azerbaijan
Lawyers for Lawyers has long been concerned about the attempts to harass and disrupt the work of lawyers in Azerbaijan. These lawyers often work on cases that engage human rights or represent persons perceived to be critics of the Azerbaijani authorities. As a result of these proceedings, the right of Azerbaijani lawyers to perform their professional activities without hindrance isoften disregarded. Moreover, the corresponding rights of their clients to a fair trial (for example, the right to prepare an adequate defense, the right to a counsel of one's own choosing, and the right to lawyer-client confidentiality) are frequently disrespected.
Harassment and criminal prosecution of lawyers
The abovementioned concerns are laid down in our recent Universal Period Review (UPR) mid-term report. In the report we furthermore mention cases of harassment and criminal prosecution of lawyers.
One of the lawyers mentioned in the report is Intigam Aliyev, a human rights lawyer who has submitted a great number of applications revolving around the right to fair trial, free speech and election rigging to the European Court of Human Rights. Unfortunately, Ms. Aliyev has been subjected to harassment and criminal prosecution in the past and, more recently, has been sanctioned with a travel ban due to an alleged failure to pay a tax debt from 2011-2014.
Another example of criminal prosecution of lawyers in Azerbaijan is the case of Elchin Mammad, who was arrested on 30 March 2020. Only a few days earlier, Mr. Mammad published a critical report on the human rights situation in Azerbaijan. On 15 October 2020, Mr. Mammad was sentenced to four years in prison under the charges of "theft causing significant damage" and "illegal purchase and possession of firearm accessories". Consequently, Mr. Mammad is currently unable to carry out his work as a lawyer. It has been reported that Mr. Mammad was transferred to the Main Medical Department of the Ministry of Justice on 12 June 2021, after allegedly not having received adequate medical care while in detention.
Disbarments and other disciplinary measures on improper grounds
In addition to the above, disbarments and other disciplinary measures on improper grounds are not uncommon in Azerbaijan. Multiple concerns have been expressed in the past about the suspension or disbarment of lawyers who had raised concerns about human rights violations committed by public authorities against their clients. Furthermore, lawyers who exercise their freedom of expression by publicly speaking out in cases that can been seen as politically sensitive are often the subject of disbarments or other disciplinary measures.
As an example, on 25 June 2020, the European Court of Humas Rights found that Azerbaijan had violated the rights of Khalid Bagirov, who works as an Azerbaijani lawyer. Mr. Bagirov was disbarred following a suspension from practicing law, but the European Court of Human Rights held that his right to freedom of expression and his right to respect for private life had been violated.
The European Court of Humas Rights noted that disbarment "cannot but be regarded as a harsh sanction, capable of having a chilling effect on the performance by lawyers of their duties as defense counsel".
Lawyers for Lawyers notes that the disbarment of lawyers should be an exceptional measure, since it prevents a lawyer from exercising his or her profession permanently, thereby severely affecting a lawyer's private life and ability to financially support themselves and their families. It also prevents their clients from having access to a legal representative of their own choosing.
On a more positive note, Lawyers for Lawyers welcomes the decision of the Presidium of the Azerbaijani Bar Association ('ABA') to withdraw the disbarment of Shahla Humbatova and Irada Javadova. Both Ms. Humbatova and Ms. Javadova had been disbarred on the basis of false grounds and have since been reinstated as members of the ABA on 5 May 2021.
What does the future hold?
Lawyers for Lawyers is preparing a submission on the List of Issues Prior to Reporting (LOIPR) on Azerbaijan. This report will be submitted to the United Nations Human Rights Committee. Lawyers for Lawyers will continue to ask attention for the situation of lawyers in Azerbaijan by monitoring the situation and posting updates with relevant information.
Meer nieuws uit Azerbaijan