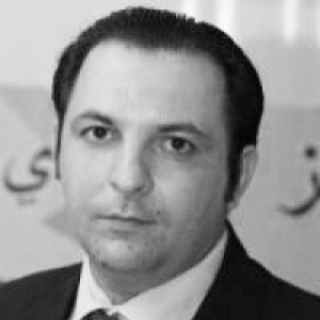 11 augustus 2015
Mazen Darwish vrijgelaten
Op 10 augustus 2015 werd mensenrechtenactivist Mazen Darwish voorwaardelijk vrijgelaten na meer dan drie jaar in de gevangenis.
Mazen Darwish is een Syrische mensenrechtenverdediger en journalist. Hij rondde een studie rechten af, maar is, vanwege zijn mensenrechtenactiviteiten, nooit toegelaten tot de Syrische balie om als advocaat te werken. In 2000 richtte hij het Syrian Center for Media and Freedom of Expression (SCM) op. Hij creëerde hiermee de eerste NGO ooit in Syrië. Mazen Darwish heeft zich voortdurend ingezet tegen het gebruik van buitensporig geweld tegen burgers, voor de vrijheid van meningsuiting, en voor de rechten van journalisten.
In maart 2014 werd Mazen Darwish aangeklaagd voor "het publiceren van terroristische daden" op grond van artikel 8 van Syrische Anti-terrorisme wet. Hij werd op 16 februari 2012 al gearresteerd tezamen met 13 van zijn collega's.
In januari 2014 beoordeelde de VN Working Group on Arbitrary Detention (WGAD) de arrestatie van Mazen Darwish en twee collega's als arbitrair en riep op tot hun onmiddellijke vrijlating.
Ondanks zijn vrijlating wordt Mazen Darwish nog steeds vervolgd, en zal zijn zaak beoordeeld worden door de Syrische Anti-Terrorism Court. Het proces tegen hem en twee van zijn collega's, dat al vijfentwintig keer werd uitgesteld sinds februari 2013, is gepland voor 30 augustus 2015.
Lawyers for Lawyers is verheugd over de vrijlating van Mazen Darwish en roept de Syrische regering om alle aanklachten tegen hem te laten vallen.