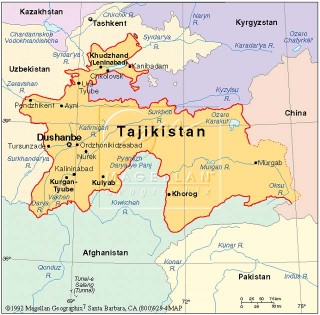 15 augustus 2014
Arrestatie en detentie van Sukhrat Qudratov
Lawyers for Lawyers en de Law Society of England and Wales hebben met zorg kennis genomen van de arrestatie en detentie van Shukhrat Qudratov, een prominente advocaat in Tadzjikistan, die de voormalige minister van Industrie Zaid Saidov vertegenwoordigde. Volgens de Anticorruptie Agentschap van Tadzjikistan, werd Shukhrat Qudratov op zaterdag 21 juli in detentie geplaatst op verdenking van smeergeld gerelateerde aanklachten. Lawyers for Lawyers en de Law Society zijn bezorgd omdat de arrestatie van de advocaat verband zou kunnen houden met zijn juridische bijstand en verdediging van de oud-minister.
In maart kondigden Shukhrat Qudratov en een andere advocaat die de oud-minister verdedigde, Iskhok Tabarov, aan dat zij geconfronteerd werden met bedreigingen en intimidatie in verband met de zaak.
Shukhrat Qudratov is de tweede advocaat van de voormalige minister die wordt vastgehouden door de Tadzjiekse autoriteiten. In maart werd advocaat Fakhriddin Zokirov gearresteerd door de Staat Finance Control en Anti-Corruption Bureau op beschuldiging van fraude bij banktransacties, die een aantal jaren terug zouden hebben plaatsgevonden. Hij zit nog steeds in voorlopige hechtenis.
Lees de verzonden brief hier.
Meer nieuws uit Tajikistan