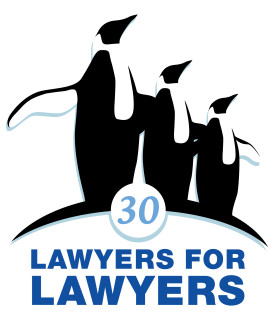 1 maart 2019
Vacature student medewerker
Vacature Assistent focusgroepen
De Stichting Lawyers for Lawyers (L4L) zet zich al meer dan 30 jaar in voor advocaten wereldwijd die vervolgd of in hun beroepsuitoefening belemmerd worden. L4Londersteunt onderdrukte advocaten en brengt de positie van deze advocaten onder de aandacht bij nationale en internationale instellingen, organisaties en bij de betrokken autoriteiten. Voor informatie over L4L: www.lawyersforlawyers.nl.
Een groot deel van de werkzaamheden wordt verricht door focusgroepen die bestaan uit Nederlandse advocaten die op vrijwillige basis zich inzetten voor L4L. De leden van de focusgroepen onderhouden contact met relevante netwerken in hun regio en verzamelen specifieke kennis over de regio van hun focusgroep. Daarbij gaat het om informatie die voor bescherming van advocaten relevant is, zoals over het rechtssysteem, het functioneren van de Orde van Advocaten en de rechterlijke macht of de politiek in het algemeen, en de positie van advocaten in het bijzonder.
In de focusgroepen worden o.a. nieuwsberichten, content voor de website en schrijfacties voorbereid en bijdragen voor de verschillende mensenrechtenorganen van de VN geschreven.
Ter ondersteuning van de focusgroepen China en Zuid Oost Azië is L4L is per direct op zoek naar een juridisch student medewerker voor gemiddeld 4 uur per week op oproepbasis. De werkzaamheden spelen zich meestal in de vroege avonduren af.
De werkzaamheden omvatten onder meer:
Ondersteunen voorzitter focusgroepen als secretaris van de focusgroep
– Agenda beheer
– Plannen vergaderingen
– Opstellen notulen
– Beheren van acties en taken die voortkomen uit de vergaderingen
– Assisteren bij opstellen jaarverslag en jaarplan van de focusgroepen
Communicatie met het Bureau/ Bestuur
– Input voor nieuwsbrieven
– Updates over voortgang focusgroep
Bijhouden relevante ontwikkelingen in focusgebied
– Onderwerpen en focus te bepalen in overleg met voorzitter/ aan de hand van het Jaarplan
– Nieuwsberichten voor de website en social media updates voorbereiden
L4L is op zoek naar een student:
WO (Internationaal) Recht met affiniteit mensenrechten en/of internationaal recht en interesse inde advocatuur;
Die aantoonbaar beschikt over uitstekende schriftelijke vaardigheden in het Nederlands en Engels.
Servicegericht en accuraat is
beschikbaar is voor een periode van minstens 10 of 20 maanden voor ongeveer 4 uur in de week
Over goede communicatieve vaardigheden bezit, en
bij voorkeur ervaring heeft met Word-press.
L4L biedt een oproepcontract met vergoeding van bruto €10 per gewerkt uur.
Geïnteresseerden wordt verzocht een korte motivatie en hun cv vóór 15 april 2019 te versturen naar:
Mw. Sophie de Graaf, S.deGraaf@lawyersforlawyers.nl
In de procedure zal mogelijk om referenties worden gevraagd.