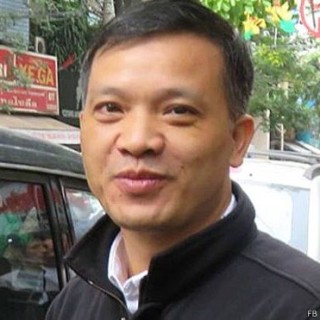 21 april 2017
Petitie update WGAD over Nguyen Van Dai
Samen met Media Legal Defence Initiative, PEN International, Lawyers Rights Watch Canada en Viet Tan diende Lawyers for Lawyers in november 2016 een petitie in bij de VN Working Group on Arbitrary Detention (WGAD) over de zaak van advocaat Nguyen Van Dai. In april dienden de organisaties 'observations to the government's reply' in bij de WGAD.
Nguyen Van Dai is de mede-oprichter van de Vietnam-Comité voor de rechten van de mens en een pro-democratie activist. Hij stond regeringscritici en leden van religieuze minderheden bij.
Op 16 december 2015 werd Nguyen Van Dai gearresteerd, toen hij op weg was naar een ontmoeting met EU-afgevaardigden. Hij wordt verdacht van "het maken van propaganda tegen de Socialistische Republiek Vietnam" op grond van artikel 88 van het Wetboek van Strafrecht. Zijn huis werd doorzocht en er werden eigendommen in beslag genomen. Onmiddellijk daarna werd hij overgebracht naar een detentiecentrum. Nguyen Van Dai werd ruim een jaar incommunicado vastgehouden.
Dit is niet de eerste keer dat Nguyen Van Dai werd gearresteerd. In 2007 werd hij veroordeeld vier jaar gevangenisstraf, ook voor het verspreiden van propaganda tegen de Staat. Hij heeft deze straf uitgezeten en werd toen hij in 2011 vrijkwam nog enige tijd onder huisarrest geplaatst. Dit alles heeft Dai er niet van weerhouden door te gaan met zijn mensenrechtenwerk. Naast zijn werk als advocaat schrijft hij blogs en artikelen over de mensenrechten in Vietnam.
Lawyers for Lawyers heeft campagne gevoerd voor de vrijlating van Nguyen Van Dai sinds zijn arrestatie in december 2015. Wij zullen de zaak nauwlettend blijven volgen.