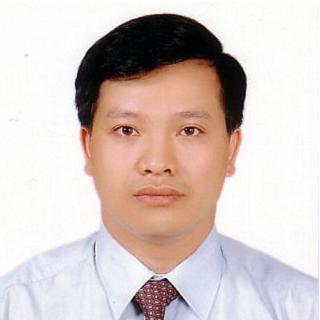 7 april 2015
Voortdurende intimidatie van advocaat Nguyen Van Dai
Lawyers for Lawyers is bezorgd over de voortdurende intimidatie van de mensenrechten advocaat Nguyen Van Dai. Dai zat sinds 2011 onder huisarrest in Hanoi. De einddatum voor zijn vierjarige straf zou 5 maart 2015 zijn. In de maanden voorafgaand aan de einddatum van zijn huisarrest werd hij het slachtoffer van verschillende vormen van intimidatie.
Op 30 januari 2015 braken twee onbekende mannen de voordeur van Dai's appartement in Hanoi, en dreigden zijn huis in brand te steken en hem aan te vallen. Hij meldde het incident bij de politie.
Op de dag dat zijn huisarrest officieel zou eindigden, informeerden de autoriteiten hem dat zij zijn huisarrest alleen zouden beëindigen als hij officieel zou beloven, op het politiebureau, dat hij zijn werk als mensenrechtenadvocaat niet zou voortzetten. Toen Dai weigerde dit te doen, werden er op 5 en 6 maart onbekende mannen naar zijn huis gestuurd om hem te intimideren.
Kort daarna hebben de autoriteiten Dai de schriftelijke bevestiging van de beëindiging van zijn huisarrest gegeven. L4L ontving echter informatie waaruit blijkt dat de politie hem nog steeds observeert.
Nguyen Van Dai is, sinds zijn terugkeer naar Vietnam na jaren in Oost-Duitsland, een bekende mensenrechtenactivist. Nguyen Van Dai richtte de Committee for Human Rights of Vietnam op. Zijn huisarrest van vier jaar volgde op de vier jaar gevangenisstraf waartoe hij in 2007 veroordeeld, op aanklacht van 'propaganda tegen de staat'.
De recente aanvallen op Dai staan niet op zichzelf. De afgelopen maanden werden mensenrechtenactivisten, bloggers en advocaten regelmatig fysiek aangevallen, door politieagenten of groepen mensen op straat. Naar verluidt hebben de autoriteiten gefaald in het doen van een degelijk onderzoek naar deze incidenten.
In een brief riep Lawyers for Lawyers de Vietnamese autoriteiten op om de aanvallen op Nguyen Van Dai te onderzoeken.