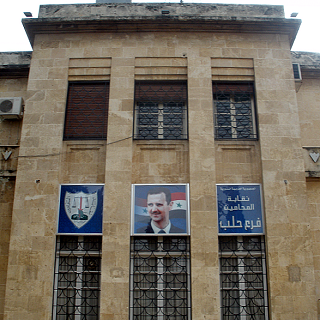 18 February 2011
Syria Once more observers to Syria on behalf of L4L
On Tuesday 1 February 2011, Judith Lichtenberg and Gerrit Nieuwenhuis returned from Syria. They were to observe a disciplinary hearing against Radeef Moustafa and Abdel-Rahman Najjar in Aleppo on behalf of L4L and the Amsterdam and Dutch Bar Associations. Moustafa risks being disbarred for life because he – without permission from the bar association – leads a human rights organization (Al Rased) and publishes on human rights violations. Najjar also faces disbarment, for his representation of political activists and defence of the rights of the Kurdish minority in the country. The hearings were postponed on the spot to 3 April and 20 March 2011 respectively, because of the presence of the international observers as those present believe.
Where the Syrian Bar Association pressures its members through disciplinary measures, the State increases the pressure on lawyers through criminal trials. After Muhanad al-Hassani, Haitham al-Maleh and Mustafa Ismail were convicted to prison sentences in 2010, lawyer Ismail Abdi now also might face a criminal conviction. He is board member of the Committee for the defense of democratic rights (CDF) and was arrested on 23 August 2010.
See the press statement by the Euro-Mediterranean Human Rights Network, which initiated the mission, here.