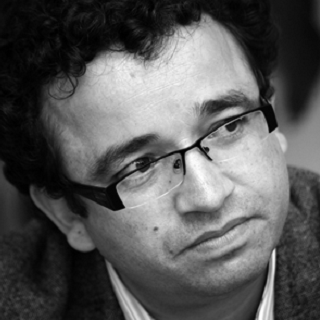 Award laureate 2015
Jorge Eliécer Molano Rodríguez
Molano is in great danger as a result of his work and the authorities are not doing enough to protect him. For years, lawyers and human rights defenders in Colombia have regularly been killed and there is a culture of impunity. Jury President Heikelina Verrijn Stuart praised Molano's decade-long commitment and his tremendous personal courage and endurance under difficult circumstances.
Prior to the ceremony, attention was paid to the other nominees, many of whom are currently in detention. Special attention was paid to number two and three on the Jury's shortlist , Khalil Maatouk from Syria and Pu Zhiqiang from China.
The subject of the seminar was Basic Principle 18, from the Basic Principles on the Role of Lawyers, which states that lawyers should not be identified with their clients. Molano and colleagues from Turkey and Cameroon spoke about their experiences with violations of Principle 18. The experience of Ayse Bingol from Turkey is that lawyers working on terrorism cases are denied their legal privileges, which makes it very difficult for them to do their job properly. Alice Nkom from Cameroon, one of only two lawyers daring to take on LGBT cases, is often identified with her clients. This does not deter her but makes her even more determined to accomplish her mission: to make this vulnerable group aware of the rights they have under the applicable law.
Click here for the paper written in preparation of the seminar.
Lawyers for Lawyers looks back with pride at the award ceremony and the seminar. L4L thanks NautaDutilh, Houthoff, the Amsterdam Bar Association and Hocker, its volunteers and guests for their help, contribution and presence at the seminar.