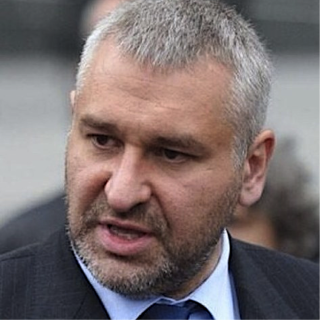 14 March 2015
Work of lawyers increasingly hindered by investigators
Lawyers in the Russian Federation increasingly face improper interference. Investigators try to exclude lawyers from cases by all means.
Since 11 June 2014, Mark Feygin together with lawyers Ilya Novikov and Nikolay Polozov defends Nadiya Savchenko, a Ukrainian air-force pilot who is held in Russia and is charged with the killing of two Russian journalists.
Russian investigators are trying to exclude Savchenko's attorneys from the case. They put pressure on Savchenko as well as her family members in order to have them replaced by other lawyers. Savchenko reportedly announced that investigator Dmitry Manshin, who is heading her case, has offered her a 'chance' to replace her attorneys with someone more 'loyal to the authorities and the investigation'.
Feygin stated that investigator Dmitry Manshin had also made an attempt to get him and his colleague lawyers to sign a non-disclosure agreement.
According to Feygin and Polozov they receive constant threats, including threats of murder, mostly through social media.
Previously, Russian investigators also removed lawyers from cases by other means. Georgy Antonov was, against his will, interrogated as a witness in his client's case. Investigators also tried to hear Yegor Mylnikov as a witness in his client's case.
Lawyers for Lawyers calls on the Russian authorities to take all measures necessary to ensure that lawyers can do their work without improper interference.
Meer nieuws uit Russian Federation