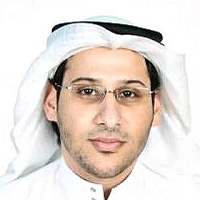 15 July 2014
Waleed Abu al-Khair sentenced to 15 years
On 6 July 2014, the criminal court of Jeddah has convicted human rights lawyer Waleed Abu Al-Khair to a 15 year prison sentence, followed by a 15 year travel ban, and a fine of 200.000 Saudi riyal. On top of that the court ruled that he must stop all his activities on social media. Al-Khair was charged with 'striving to overthrow the state and the authority of the King', 'criticising and insulting the judiciary' and, 'preparing and storing information that will affect public security', among other things.
Waleed Abu Al-Khair is a prominent human rights lawyer in Saudi Arabia and he is the head of the Monitor of Human Rights in Saudi Arabia. In that capacity he won the Olof Palme Memorial Fund-prize in 2012.
He was arrested on 15 April 2014 and taken to Al-Ha'ir prison in Riyadh, where he is understood to have been placed in solitary confinement and ill-treated.
In response to this information, on 5 May 2014 Lawyers for Lawyers sent letters to the king, Ministers and the Saudi Arabian Ambassador in The Hague. In these letters, Lawyers for Lawyers demanded the release of Waleed Abu al-Khair, called on the Saudi Arabian government to recognise the valuable role played by human rights lawyers and to promote and support their work in line with the Basic Principles on the Role of Lawyers.
Meer nieuws uit Saudi Arabia