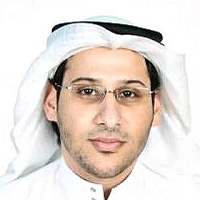 15 juli 2014
15 jaar celstraf voor Waleed Abu al-Khair
Op 6 juli 2014 heeft het strafhof in Jeddah de mensenrechtadvocaat Waleed Abu Al-Khair veroordeeld tot een gevangenisstraf van 15 jaar, te volgen door een reisverbod van 15 jaar en een boete van 200.000 Saoedische riyal. Daarnaast heeft het strafhof de beëindiging van al zijn social media-accounts bevolen. Hij is veroordeeld wegens onder meer 'een poging tot het plegen van een staatsgreep', 'het bekritiseren en beledigen van de rechterlijke macht' en 'het voorbereiden en bewaren van informatie die de publieke veiligheid zal beïnvloeden'.
Waleed Abu Al-Khair is een vooraanstaand mensenrechtenadvocaat in Saoedi Arabië en is de voorzitter van de Monitor of Human Rights in Saudi Arabia. In die hoedanigheid heeft hij in 2012 de Olof Palme Memorial Fund-prijs gewonnen.
Hij werd op 15 april 2014 gearresteerd en overgebracht naar de al-Ha'ir gevangenis in Riyadh, waar hij, naar verluidt, in isolement werd geplaatst en werd mishandeld. Zijn familie mocht hem niet bezoeken.
Lawyers for Lawyers heeft op 5 mei 2014 een brief aan de koning, ministers en de Saoedi-Arabische ambassadeur in Den Haag gestuurd, waarin zij opriep tot het vrijlaten van Walleed Abu al-Khair en de Saoedische autoriteiten vroeg de waardevolle rol van mensenrechtenadvocaten te erkennen en hun werk te bevorderen in lijn met de Basic Principles on the Role of Lawyers.
Meer nieuws uit Saudi Arabia