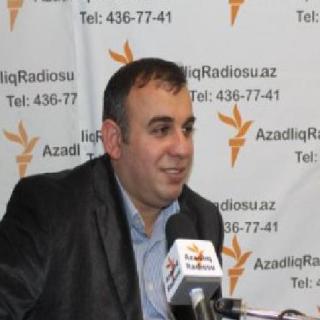 24 December 2014
Disbarment of lawyer for 'breaching professional ethics'
On 24 December 2014, Lawyers for Lawyers wrote letters to the Azerbaijan Bar Association in connection to the possible disbarment of lawyer Khalid Bagirov. Lawyers for Lawyers has reason to belief that his disbarment is connected to his legitimate activities as attorney.
Bagirov's license to practise was suspended on 10 December 2014. The Presidium of the Bar Association also filed an application to court to exclude him from the Collegium of Advocates. The submission was reportedly based on a complaint issued by the Sheki Court to the Bar Azerbaijan. Khalid Bagirov should have breached professional ethics when he questioned the fairness of a court decision in the case against one of his clients, opposition-leader Ilgar Mammadov who was jailed in 2013 for supposedly inciting a riot.
Bagirov was also defending other well known critics of the government in criminal cases, including Khadija Ismayilova, the investigative reporter recently imprisoned in Azerbaijan, Rasul Jafarov, Arif Yunus and Yadigar Sadigov. The suspension of his license means that he is no longer entitled to represent his clients in criminal cases and that they are deprived from his legal defense.
Lawyers for Lawyers called on the Azerbaijan Bar Association to lift the suspension of Khalid Bagirov's license to practice and drop the disciplinary proceedings before court to exclude Khalid Bagirov from the Collegium of Advocates.
Meer nieuws uit Azerbaijan