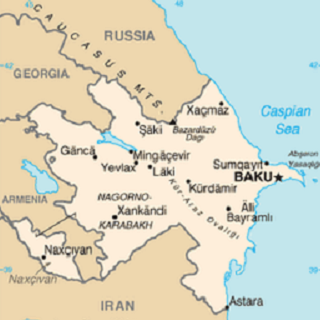 14 November 2016
Harassment of lawyer
Elchin Sadigov, a lawyer from Azerbaijan, was subjected to innuendo and threats. According to Freedom House, this mistreatment was connected to the lawyers' professional activities.
On 3 November 2016, a media outlet posted articles accusing human rights lawyer Elchin Sadigov of being romantically involved with the wife of his client Fikrat Faramazoglu. On day before, on 2 November, one of the investigators in the case against Fikrat Faramazoglu had threatened Elchin Sadigov with physical harm, while he was at the Grave Crimes Unit of the Interior Ministry. These threats were allegedly connected to an interview Elchin Sadigov gave about the torture Fikrat Faramazoglu was subjected to by the Department's staff.
Also on 2 November, police visited Elchin Sadigov's family home in Goygol region, in north-western Azerbaijan, and served his brother with summons for questioning. The following day, his brother was interrogated at the local police department and was asked to provide information about Elchin Sadigov, Elchin Sadigov's wife and children and their place of registration as residents. The police later told Elchin Sadigov that they had received a request to collect data about him and his family, but declined to disclose the reasons.
Freedom House also mentioned the harassment of another lawyer: in a separate incident on 2 november, human rights lawyer Fariz Namazli was informed of a complaint filed against him alleging that he assaulted a person in court on October 20, 2016, when in fact Namazli was attacked himself. On 5 November it was reported that the Ministry of Internal Affairs confirmed that the lawyer did not assault anyone.
On exactly the same day that these incidents occurred, the UN Human Rights Committee (the Committee) adopted it's concluding observations after the review of Azerbaijan, and urged the Azerbaijani authorities to "take immediate measures to ensure that sufficient safeguards are in place, both in law and in practice, to guarantee the full independence and safety of lawyers and their effective protection against any form of retaliation, including violence, in connection with their professional activity."
Lawyers for Lawyers calls on the Azerbaijani authorities to immediately implement the recommendation of the Committee and end its campaign of innuendo and threats against Elchin Sadigov. Lawyers for Lawyers will continue to closely monitor this case and the situation of other human rights lawyers in Azerbaijan.
Meer nieuws uit Azerbaijan