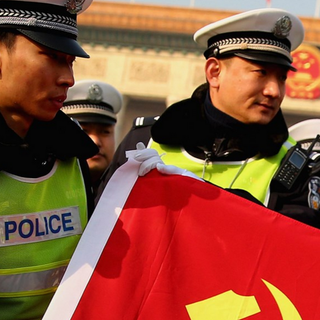 1 October 2015
Update on the recent crackdown on lawyers
According to Amnesty International, as per 22 September, 245 lawyers and activists have been targeted since the nationwide crackdown started on 9 July 2015. Thirty of them are currently still missing or in police custody.
Amnesty notes that four lawyers are still in police custody: Zhou Shifeng, Huang Liqun, Li Heping and Xie Yanyi. Another eight lawyers are placed under residential surveillance: Sui Muqing, Xie Yang, Xie Yuandong, Wang Yu, Bao Longjun, Chen Taihe, Wang Quanzhang and Li Chunfu. Furthermore, the whereabouts of lawyer Lu Shuyun are unknown.
Besides these lawyers, eight activists, academics and law firm support staff are in police custody, another seven are placed under residential surveillance and of two the whereabouts are unknown.
In a recent report on the situation, Lawyers' Rights Watch Canada (LRWC) calls upon the UN Special Rapporteurs and Working Groups to support the lawyers and activists under siege. Last week, L4L, together with LRWC and the Asian Legal Resource Center, underlined this call with an oral statement before the Human Rights Council.