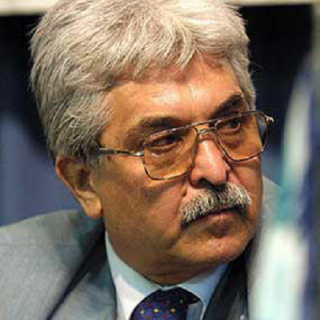 8 November 2010
Iran Lawyer Seifzadeh sentenced to nine years
On 30 October 2010, the court in Tehran convicted the Iranian lawyer Mohammad Seifzadeh to nine years imprisonment. He was also prohibited to practice law for the duration of ten years. As lawyer, Seifzadah stood by many victims of human rights violations. The indictment, however, revolves around the establishment of the Defenders of Human Rights Center (DHRC) in 2002, which allegedly threatened the national security. The DHRC, which frequently reports on human rights violations in Iran, is the most prominent human rights organization in Iran.
Currently, the organization is led by former judge and Nobel laureate Shirin Ebadi, who is also frequently the victim of repressive measures by the government. Besides Ebadi other prominent Iranian lawyers are members of the DHRC, including Mohammad Ali Dadkhah and Abdolfattah Soltani. They have been indicted for the same offense.
In an interview with the International Campaign for Human Rights in Iran, Seifzadah called his trial "illegal" and an "inquisition". He particularly criticized the political nature of the process and the fact that he was constantly asked questions that were unrelated to the charges faced. According to Karim Lahidji of the International Federation for Human Rights it is the first time that an Iranian lawyer, besides being sent to prison, is also prohibited from a working as a professional. She points out that this contradicts the independence of professional associations of lawyers. Moreover, an Iranian court is not qualified to impose such a prohibition action, because this right is exclusively reserved to the Court of Discipline for Lawyers.
The conviction of Seifzadeh fits the wave of repression that affects the country since the presidential elections of June 12, 2009, whose victims include lawyers such as Nasrin Sotoudeh, Mohammad Mostafaei and Shadi Sadr.