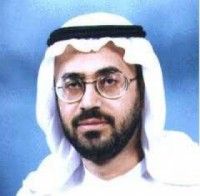 1 September 2013
UAE Convicted lawyer on hunger strike
Lawyer Mohammed Al-Mansoori, one of those  convicted in the "UAE 94" case, has, together with 19 other people convicted in this case, been on hunger strike  since 31 July 2013 protesting about the mistreatment they continue to be subjected to while in detention.
On 2 July 2013, the Federal Supreme Court of the United Arab Emirates (UAE) sentenced 56 people, including the prominent human rights lawyers Mohammed Al-Roken and Mohammed Al-Mansoori, to 10 years in prison. The defendants were charged with, among other things, associating with a group that aimed  to overthrow the country's political system. Many of those sentenced are members of a local group, al-Islah, which has been engaged in peaceful political debate for many years.
A coalition of the NGOs that attended the trial  published a report this week, in which they stated that the convictions in the UAE 94 case were based on a fundamentally unfair trial.
L4L is concerned about the recent developments in the UAE. Earlier this year L4L already sent letters to the UAE authorities,  calling upon them to release the lawyers Al-Roken and Al-Mansoori. L4L will monitor the situation of these lawyers closely and is considering  on what actions to take on their behalf.