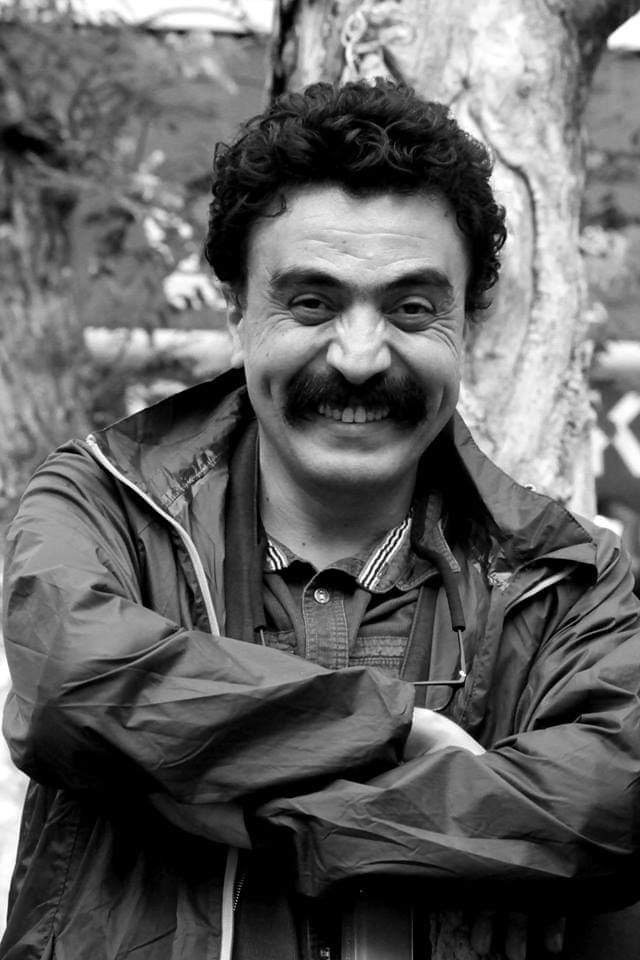 20 juni 2019
Vacancy trial monitoring volunteers
LAWYERS FOR LAWYERS is looking for
Trial Monitoring volunteers for Turkey
2019 Lawyers for Lawyers Award winner Selçuk Kozagaçli (picture) was sentenced to 11 years and 3 months imprisonment in March 2019. On 10 July, a hearing in another case against him took place, which we observed. Lawyers for Lawyers continues to monitor the cases against lawyers in Turkey closely. Be part of this too, and support your colleague!
Lawyers for Lawyers is training new trial monitoring volunteers for Turkey. Volunteers are Dutch based Lawyers who are willing to visit Turkey twice a year for trial monitoring. All expenses are paid for by the volunteer. No trip fees, no taxi reimbursement, no per diem. 
Why – In Turkey,  hundreds of lawyers currently face prosecution or are serving substantial sentences for unjust terrorism convictions. The independence of the legal profession has been under threat for many years in Turkey, starting around 2011. However, after the attempted coup in July 2016 the situation worsened considerably. Lawyers defending alleged terrorists or human rights activists, lawyers voicing opposition against the State, or lawyers conducting human rights advocacy face difficulties in performing their work. In its 2018 report, Office of the United Nations High Commissioner for Human Rights (OHCHR) noted that since the failed coup: 
 "around 570 lawyers were arrested, 1480 faced prosecution, 79 were sentenced to long-term imprisonment, and nearly 34 bar associations shut down on the ground of alleged affiliation to a terrorist organisation".
What you can do – Lawyers for Lawyers has been very active in trial monitoring in Turkey since 2011. As a lawyer you are able to attend trials of colleagues who are facing prosecution in connection to their work. Trial monitoring has an immense impact. Not only does it morally support the lawyers who are standing trial – observers from outside the justice system provide a new set of eyes from which to evaluate if court procedures are following international fair trial standards, and can encourage better behavior.
What we ask you – Lawyers for lawyers is recruiting trial monitoring volunteers. We ask volunteers to pay all the expenses of their trips, including airfare, hotel, food. Lawyers for Lawyers has no budget to support the costs of this trial monitoring. We ask you to be available for one or two trips per year for the coming two years. We also ask you to write a report about the hearing you attended. Lawyers for Lawyers has formats available.

What we offer – Lawyers for Lawyers will train you so that you are aware of trial monitoring principles, and will know what you can or cannot do during a trial monitoring trip. Lawyers for Lawyers or our partner organisations will support you to set up meetings with local groups, international colleagues, embassies and other important stakeholders. We will also organise translators. Your first trip will be with a very experienced Lawyers for Lawyers volunteer. 
Our volunteers about trial monitoring – Angela Meijer, lawyer-volunteer, made over 20 trial monitoring trips to Turkey: "De arrestatie, vervolging en veroordeling van advocaten in Turkije is erger dan ooit tevoren. Natuurlijk vraag ik me wel eens af proces waarneming in deze situatie nog wel zin heeft. Maar keer op keer bevestigen de advocaten waarvoor wij ons inzetten hoe belangrijk het is dat internationale waarnemers blijven komen en hen op deze manier blijven steunen. Dus blijf ik gaan, iedere keer vol overtuiging van de zin van deze missies".
Our colleagues in Turkey about trial monitoring – "Knowing and seeing that you were there for us during the hearings strengthened our belief for law, justice and solidarity." – From a letter from Turkish lawyers to Lawyers for Lawyers. Ramazan Demir (lawyer from Turkey): "The presence of Lawyers for Lawyers during the court hearings in our cases, gives us courage and strength. The feeling that you are not alone and that there are colleagues who pay attention to your profession and your work is invaluable."
Risks – Read the travel advice of the Dutch Ministry of Foreign Affairs here.