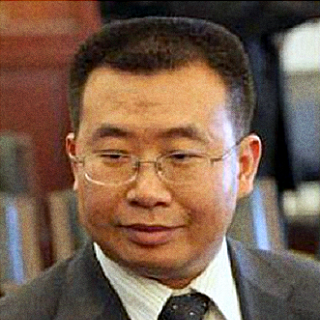 10 september 2017
Proces tegen advocaat Jiang Tianyong
Op 22 augustus 2017 vond de eerste zittingsdag plaats in de strafzaak tegen 46-jarige mensenrechtenadvocaat Jiang Tianyong.  De advocaat wordt verdacht van 'ondermijning van de Chinese staat'. De maximale straf: levenslang. Tijdens de zitting heeft Jiang Tiangyong 'bekend'. In een video die de rechtbank diezelfde dag heeft gepubliceerd, vraagt Jiang Tianyong het publiek om 'vergiffenis' voor zijn 'daden'.
Jiang Tianyong is een mensenrechtenadvocaat die juridische bijstand verleent aan minderheden van de Chinese samenleving en collega mensenrechtenadvocaten. In de afgelopen jaren is hij vaker geintimideerd door de Chinese autoriteiten als gevolg van zijn werkzaamheden. In 2009 werd de advocatenvergunning van Jiang Tanyong ingetrokken, nadat hij rechtsbijstand had verleend aan Tibetaanse monniken. Het verlies van zijn advocatenvergunning heeft Jiang Tianyong er niet van weerhouden zijn werkzaamheden op het gebied van de verbetering van de mensenrechtensituatie in China voort te zetten.
Tussen 2011 en 2016 werd Jinag Tianyong meerdere keren gearresteerd in verband met zijn werkzaamheden (klik hier voor een volledig overzicht). Tijdens zijn laatste arrestatie in november 2016 hebben de Chinese autoriteiten eerst nog een nieuw vrijheid-ontnemend instrument ingezet, namelijk de zogenoemde 'residential surveillance in a designated location', feitelijk 'verdwijning'. Op 21 november 2016 verdween Jiang Tianyong nadat hij een treinkaartje had gekocht voor zijn terugreis van Changsha naar Beijing. Hij was in Changsha, omdat hij de echtgenote van de gedetineerde mensenrechtenadvocaat Xie Yang bijstond in haar pogingen om haar echtgenoot te bezoeken. Naar nu blijkt was Jiang Tianyong op die bewuste avond door de Chinese autoriteiten meegenomen en onder toezicht gesteld op een aangewezen – maar voor derden onbekende – locatie. Zelfs zijn echtgenote en zijn ouders werden niet geïnformeerd over zijn verblijfplaats en situatie. Kort na zijn verdwijning is er internationale druk op de Chinese autoriteiten uitgeoefend om Jiang Tianyong te beschermen en een onderzoek in te stellen naar zijn verdwijning, waaronder door Lawyers for Lawyers. Pas op 31 mei 2017 is er een formeel bericht uitgegaan naar zijn familieleden met de mededeling dat Jiang Tianyong formeel is aangeklaagd wegens 'ondermijning van de staat'.
Jiang Tianyong wordt op dit moment vastgehouden in de Changsha City No. 1 Detention Center. Sinds zijn arrestatie – die nu bijna tien maanden duurt – heeft hij geen toegang gekregen tot zijn advocaten. Ieder verzoek daartoe van zijn advocaten wordt afgewezen. De arrestatie en verdwijning van Jiang Tianyong is in strijd met internationale verdragen en de Basic Principles on the Role of Lawyers.
L4L maakt zich ernstige zorgen over de situatie van mensenrechtenadvocaat Jiang Tianyong en zal zijn situatie op de voet blijven volgen.