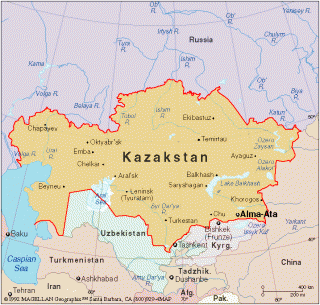 1 augustus 2016
Conclusies VN Mensenrechtencomité
In juni 2016 beoordeelde het VN Mensenrechtencomité in hoeverre Kazachstan de internationale mensenrechten waar het land toe verplicht is naleeft. Hierna adopteerden zij 'concluding observations'.
Lawyers for Lawyers verwelkomt met name de aanbeveling waarin het Comité de autoriteiten in Kazachstan oproept tot het volgende:
"De bevoegdheden van de procureur-generaal moeten worden herzien om ervoor te zorgen dat de onafhankelijkheid van de rechterlijke macht niet wordt ondermijnd en de equality of arms strikt wordt nageleefd". Ook stelden zij dat er "voldoende bescherming moet worden geboden om de onafhankelijkheid van advocaten te waarborgen", en riepen zij de autoriteiten op zich te onthouden van het nemen van acties die pesterijen, vervolging of ongeoorloofde inmenging in hun werk tot gevolg hebben, en diegenen die verantwoordelijk zijn voor dergelijke acties voor de rechter brengen.
Lawyers for Lawyers benadrukte in een rapportage aan het VN Mensenrechtencomité dat de Kazachse autoriteiten niet altijd garanderen dat de advocatuur in de praktijk goed kan functioneren. Advocaten zijn regelmatig het onderwerp van oneigenlijke inmenging, pogingen om hen onder druk te zetten, onder meer door rechters en Officieren van Justitie, of disciplinaire maatregelen op oneigenlijke gronden. Sommige advocaten werden zelfs onderworpen aan een strafrechtelijke procedure of gedwongen psychiatrische opsluiting, in verband met hun legitieme beroepsactiviteiten. Daarnaast hebben openbare aanklagers nog steeds een dominante rol in juridische procedures. De Officier van Justitie roept advocaten soms op als getuigen in de zaken tegen hun eigen cliënten. Hierdoor zijn advocaten niet in een gelijkwaardige positie waarin zij hun cliënten kunnen vertegenwoordigen.
Meer nieuws uit Kazakhstan